Detroit Lions Leave NFL Twitter in Splits After Shocking Win Against High Flying Arizona Cardinals
Published 12/20/2021, 6:38 AM EST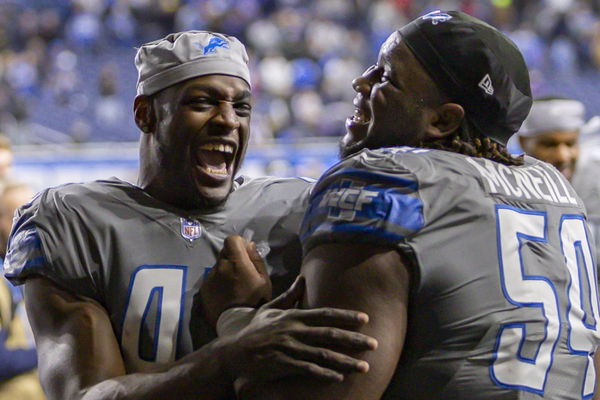 ---
---
NFC North team Detroit Lions with all due respect are arguably the least impressive side in the NFL currently. The Detroit-based side before last night had won only a solitary match. Not even Detroit fans themselves would've expected their team to win against the mighty Cardinals but they defied all odds to pull off a stunning 30-12 victory.
ADVERTISEMENT
Article continues below this ad
Detroit Lions stunned the Arizona Cardinals
ADVERTISEMENT
Article continues below this ad
On a night when the Tampa Bay Buccaneers couldn't score a single point against the New Orleans Saints, not many expected the night to get even weirder. But lo and behold, the night got even weirder as the Lions pulled off a stunning 30-12 victory over the Arizona Cardinals.
It was a complete performance from the Lions and the players acknowledged this fact post-match. According to Lions fullback Jason Cabinda, the world finally saw the brand of football the Lions wanted to play against the Cardinals. "Today was really the first day we really seen what our brand of football is," said the fullback. "Smash-mouth, run the ball (to) open up the pass, defense just balling. So it was awesome to see."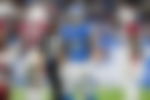 Dan Campbell's team finally realize their potential; Cardinals fans were upset with the loss
After 11 losses in this campaign, many fans were wondering if the Lions would at least display a coherent performance before the end of the season. Luckily for them, the day came yesterday as the Lions finally played according to coach Campbell's vision.  "That was fun," Campbell said post-match.
The Lions HC expressed delight in his team's performance and was proud of it. "We knew what we had to do today and we did it, really in all three phases across the board. The minute it felt like something may go the wrong way, we were able to tilt it back into our favor. I was proud of those guys."
The law of averages was bound to catch up with the Lions as a complete performance was bound to come from their side. Unfortunately for the Cardinals, it came against them and the Cardinals fans weren't happy with it all. Following are some of the best reactions –
The 10-3 Cardinals lost to the 1-11-1 Lions

This is the 3rd time since 1970 that a team w/ the NFL's worst record beat a team w/ the best record (incl tied records), min. 8 gms each

The prev. 2 teams to lose — 1995 Cowboys & 2004 Patriots — went on to win Super Bowl that season

— NFL Research (@NFLResearch) December 19, 2021
You're kidding right !?

One thing I won't stand for is seeing lazy, half-assing or dumb mental mistakes.

We are better than this yet they are just not doing it!

I guess "we are feeling ourselves" again. Because I'm seeing last seasons collapse

— S t a v o (@BIG_Stavo623) December 19, 2021
I've seen them all. Considering all factors, this is the worst half I've ever watched the Arizona Cardinals play.

— Vince Marotta (@Vincemarotta) December 19, 2021
Y'all ain't gunna do it. So I'll do it.

Final from Detroit.

Cardinals lose 2 in a row. Rams fans, let's enjoy this, drink a cold one, and CARDINALS FANS TEARS😂😂😂 pic.twitter.com/bv63Xcw1pk

— Built For LA | LAR🏈(9-4) LAK🏒(14-11-5) (@BuiltForLA) December 19, 2021
#AZCardinals reminding you that Sunday is a great day to shut off the TV, turn notifications off your phone, scream fuck into a pillow, and just get some yard work done.

— Daunte AZ (@DaunteArizona) December 19, 2021
ADVERTISEMENT
Article continues below this ad
ADVERTISEMENT
Article continues below this ad
Poor Cardinals fans!