Detroit Lions OC Anthony Lynn Expecting Big Things from T.J. Hockenson
Published 02/21/2021, 2:14 PM EST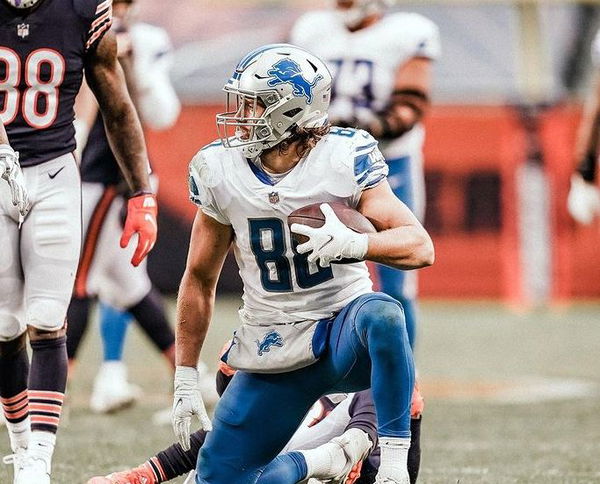 NFC North franchise Detroit Lions have undergone quite a few changes in the last couple of months. After yet another poor outing in 2020, their star quarterback Matthew Stafford opted to move away in search of a new challenge, joining Sean McVay's Los Angeles Rams.
ADVERTISEMENT
Article continues below this ad
The arrival of former Los Angeles Chargers HC Anthony Lynn is a positive move by the Lions. He intends to get the most out of the young Detroit offense, especially 3rd-year tight end T.J. Hockenson.
The 2019 1st-round pick (8th overall) had a decent outing last year. He had 723 receiving yards on 67 receptions with 6 receiving touchdowns in 16 games for the Lions. He was voted to his first Pro Bowl in 2020.
ADVERTISEMENT
Article continues below this ad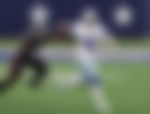 Lions OC heaps praise on young tight end T.J. Hockenson
The newly-appointed Detroit Lions offensive coordinator was full of praise for his 23-year-old tight end in a recent interview. He said, "T.J. did some nice things last year and I think his ceiling is even higher.
"I know he made the Pro Bowl and all that, but he can play even better and that was the encouraging part. I like what I saw on tape. He's a good football player.
"It creates a very unique matchup because you have linebackers and safeties covering that guy and if he's a stud, it's going to be a long day for you.
"So if I force you to put a (defensive back) on that guy, then obviously you have a lighter box and you can run the football and you want to run the football into a lighter box.
ADVERTISEMENT
Article continues below this ad
"So, not only does it create matchups for you in the passing game but it also helps you in the run game," Lynn said via the team's official website.
It will be interesting to see how Hockenson plays alongside the new quarterback, Jared Goff. The Lions will hope that they can challenge for a spot in the Playoffs this year as they continue to rebuild under new coach Dan Campbell.
ADVERTISEMENT
Article continues below this ad
How do you think their 2021 NFL campaign will pan out?