Did Chris Doyle Have the Shortest NFL Coaching Reign Ever?
Published 02/13/2021, 11:21 AM EST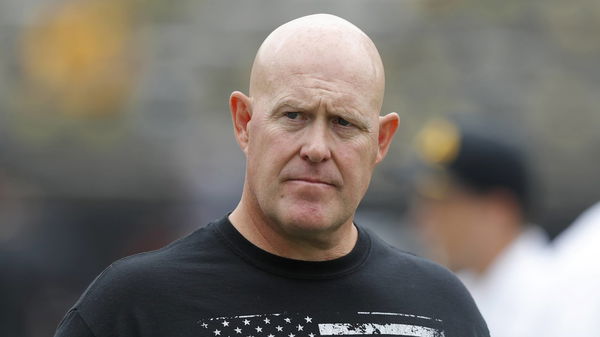 ---
---
Only a day after being announced as the director of sports performance for the Jacksonville Jaguars, Chris Doyle resigned from his post after receiving massive backlash from the NFL community.
ADVERTISEMENT
Article continues below this ad
Chris Doyle received heat due to certain comments he had made in the past. The former Iowa strength and conditioning coach's resignation marks what has been one of the shortest coaching spells in NFL history.
But was Doyle's tenure, the shortest in NFL history? Or was there someone even more unfortunate in this regard?
ADVERTISEMENT
Article continues below this ad
Only one man to rival Chris Doyle
Topping a day is near impossible. One can't expect a hiring and resignation to happen in a spell of less than 24 hours. But Doyle is not the first to be in such a position.
Infact, there is one man who had the same timeline. An NFL coaching role held for a solitary day. And that man is none other than the legendary New England Patriots head coach Bill Belichick.
Before joining the Patriots as their head coach, Belichick had spent time coaching multiple other franchises in different capacities. And while the Patriots gig is remembered as his big break into the league, it's actually not.
Before joining the Patriots, Belichick rose to prominence under the legendary Bill Parcells. Under head coach Parcels, Belichick rose through the ranks as one of the league's best defensive coordinators.
Belichick landed his first head coaching job, with the Cleveland Browns. After a five year spell with the Browns, Belichick returned to the league as Parcells' assistant head coach for the New England Patriots.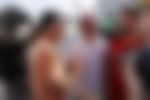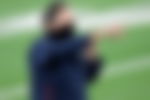 Impressing yet again, he followed Parcells to the New York Jets in the same role in 1997. And when Parcells ultimately resigned after 1999 season, Belichick was handed over the reigns of the team.
ADVERTISEMENT
Article continues below this ad
A day after Belichick's appointment to the role was finalized, the media was called in for a session with the new head coach. But what followed was probably the most shocking resignation in NFL history.
Belichick announced his resignation from Jets in a half-an-hour long press conference explaining his decision. Now all that remains as Belichick's contribution as the head coach of the Jets is a napkin on which he scribbled "I resign as HC of the NYJ."
ADVERTISEMENT
Article continues below this ad
So while Doyle's resignation after a single day in charge might come as a shocker to many, it's not something that the league has not witnessed before.
ALSO READ – Throwback: How One Storm Stopped 49ers Legend George Seifert Stopped From Taking up Cleveland Browns Job