Did Odell Beckham Jr. Tear His ACL at Super Bowl LVI Game Against Cincinnati Bengals?
Published 02/15/2022, 1:05 AM EST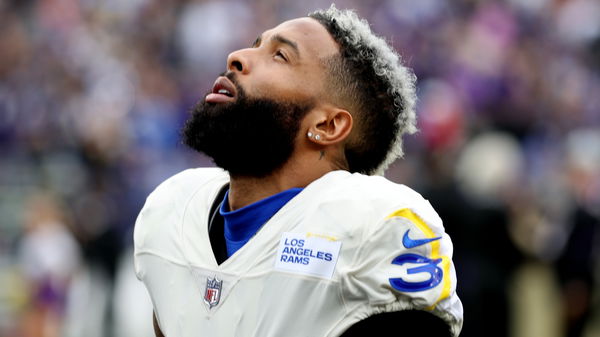 Los Angeles Rams WR Odell Beckham Jr had one of the nights where emotions ran high and things changed quickly. It, unfortunately, went from good to bad for the Rams wideout, who tore his ACL after a non-contact left knee injury. It will be a challenging yet uncompromising road to recovery for OBJ, who has suffered many injuries throughout his NFL career.
He had an electrifying start to Super Bowl LVI as he recorded two catches for 52 yards with 1 TD. It was all going swimmingly well for him, but then the heavily criticized artificial turf had its own plans. He returned to the sidelines to support his team, but it would have been a nightmarish sequence for him.
ADVERTISEMENT
Article continues below this ad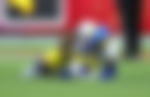 It was once again an ACL injury on the left knee that bothered him during his time with the Cleveland Browns franchise in 2020. Injuries have been a part of his career and have hampered success coming his way, but yesterday his Rams team made him proud.
Does Odell Beckham Jr. injury affects his Rams future?
ADVERTISEMENT
Article continues below this ad
The injury will have a significant impact as the Rams' ownership has a decision to make about OBJ. The Rams wideout will enter free agency next year as he had a 1-year contract with the franchise. There will be some questions about the team's willingness to bring him back in 2022. The decision would possibly be made after knowing what the 3-time Pro Bowler's recovery timetable will be.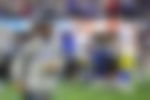 The 2021 Super Bowl champions have nearly $14 million in salary on the books that next season's salary cap will allow. While Beckham has stated his willingness to take pay cuts to remain with the team, the Rams will have the final say. OBJ, when healthy, is one of the best WRs in his position and a chance that any team would consider a no-brainer.
ADVERTISEMENT
Article continues below this ad
The Super Bowl LVI performance is going to be closely watched by other teams. They are sure to keep a watch on this developing situation. OBJ, meanwhile, needs to aim for recovery. He will look to come back for an extended run of games in the upcoming season.
Watch This Story: Every Touchdown from Super Bowl LVI: Cincinnati Bengals vs Los Angeles Rams