'Didn't Want Me There'- Alex Smith Lashes Out at Washington Football Team
Published 02/24/2021, 9:58 AM EST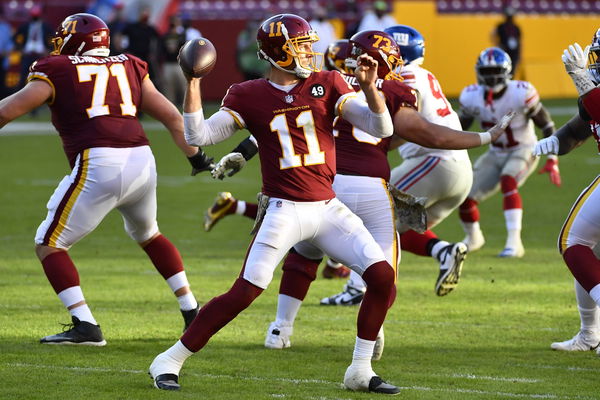 Veteran NFL quarterback Alex Smith defied all odds to make a comeback return from a horrific injury suffered in 2018. The former San Francisco 49ers and Kansas City Chiefs shot-caller suffered a nasty spiral and compound fracture to the tibia and fibula of his right leg after getting sacked by Kareem Jackson and JJ Watt 3 years ago.
ADVERTISEMENT
Article continues below this ad
The former #1 Draft pick underwent more than 19 surgeries and was told he'd never step on a football field again. However, it's safe to say he has proven his doubters wrong.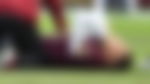 ADVERTISEMENT
Article continues below this ad
After almost 2 years, Smith stepped onto the field for Washington Football Team in their Week 5 clash against the Los Angeles Rams in 2020.
He was promoted to starter in Week 10 and went on to finish the season with a 5-1 record. But Smith understandably admits that it was not always rainbows and butterflies en route to winning the NFL Comeback Player of the Year award.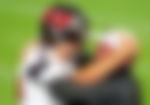 Alex Smith reveals 'few' in Washington believed he would make a comeback
Alex Smith featured in a recent interview with GQ's Clay Skipper. He went on to offer some insight into his fairytale comeback, which was not exactly part of the plan for his former employers.
He said, "They never thought I was coming back. No one there. I did all my rehab outside of the building. They do ACLs and stuff like that. But walking in with what I had, it's like you got three eyes.
ADVERTISEMENT
Article continues below this ad
"So there was a very small group of people that actually thought that I could do this.I think the rest of the world either doubted me, or they patronized me. 'Yeah, that's really nice that you're trying.' When I decided to come back, I definitely threw a wrench in the team's plan.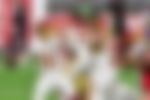 "They didn't see it, didn't want me there, didn't want me to be a part of it, didn't want me to be on the team, the roster, didn't want to give me a chance," Smith told GQ in a recent interview.
ADVERTISEMENT
Article continues below this ad
There is no confirmation that Smith will return for Washington in 2021. However, he maintains that he still has it in him to play at the highest level. Are there more chapters left in what has already been an incredible NFL story?