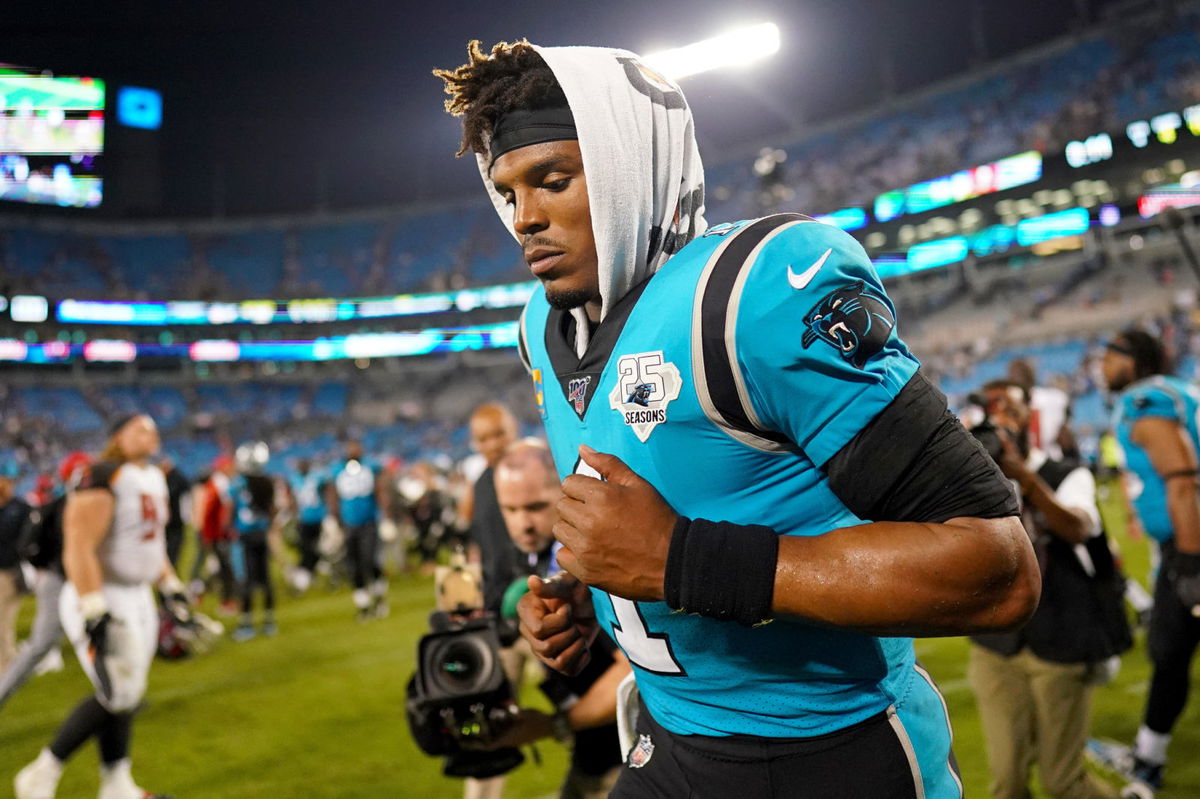 Earlier on Sunday, reports emerged that Cam Newton penned a one-year contract with the New England Patriots. Apparently, this deal is worth up to $7.5 million, and some people felt insulted by the move. Among them is  San Francisco 49ers cornerback Richard Sherman, who dubbed it "just ridiculous" and "disgusting."
In a Twitter rant, he wrote, "How many former league MVPs have had to sign for the min? Just ridiculous. A transcendent talent and less talented QBs are getting 15/16m a year. Disgusting."
Admittedly, Cam Newton exited the Carolina Panthers owing to a performance dip and a spate of injury issues. As a result, he was left languishing in free agency for what some call as way too long. In spite of the issues, there are still plenty of plus points in Newton's favor.
If Cam can avoid injuring himself and pick up his performance, he could be a force to be reckoned with. All he needs to do is rediscover the form that handed him the league's MVP award in 2015. Once that happened, the Patriots could revive his career, especially when under coach Bill Belichick and offensive coordinator Josh McDaniels.
How many former League MVPs have had to sign for the min? (Asking for a friend.) just ridiculous. A transcendent talent and less talented QBs are getting 15/16m a year. Disgusting https://t.co/eZycGL8qkZ

— Richard Sherman (@RSherman_25) June 29, 2020
Why is Cam Newton being paid so little?
Clearly, the New England Patriots are in dire need of a quarterback, especially after Tom Brady's departure. So, some are baffled as to why Cam Newton is not earning more than $7.5 million from the franchise. Aside from Newton, the Patriots' only choice is between and untested Jarrett Stidham or journeyman Brian Hoyer.
If all goes well, he stands to earn a lot of money and rank 27th in quarterback pay for 2020, as per overthecap.com. Meanwhile, Sherman truly believes that NFL teams are undervaluing Newton. However, a one-year deal with the Patriots, with a chance to start under Belichick, is not an opportunity that one should let slip.