DK Metcalf Had Lessons in Media Training at a Very Young Age Courtesy of Close NFL Veteran
Published 05/04/2022, 5:49 AM EDT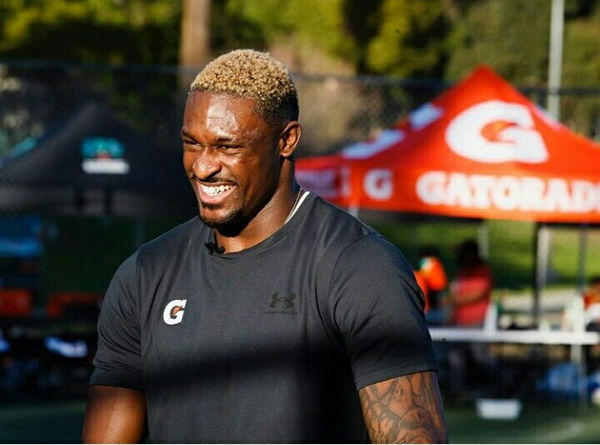 Having a father in the NFL is a boon for sure. Walking into the Super Bowl locker room as a small child must also feel like a surreal experience. And DK Metcalf has had the fortune of ticking both those check boxes. His father played for the Washington Football Team as well as the Cardinals, who were in St. Louis at the time. Metcalf Senior also played in the CFL for three seasons. And DK took the legacy forward by becoming Seattle Seahawks' dominant WR and now the locker room leader.
DK Metcalf has a stoic personality when it comes to media interviews. He is casual and witty, don't doubt that, but the way he carries himself looks composed. And it seems Metcalf had an early exposure to dealing with the media. Now the WR reveals that he has had a lot of training to face the tricky camera and mic. And it all started way back when he was just 12.
ADVERTISEMENT
Article continues below this ad
Imagine being sat down and media trained at 12
DK Metcalf says that his father trained him to be talk to the media as a child only. Ever since he started going to games, and playing three sports simultaneously, Terrence Metcalf sat his son down and explained how to behave on camera, or when speaking on the record. Must have been quite a conversation for a 12 year old. But that set the precedent.
His father's insights, coupled with the independence and responsibility he faced later on, presumably helped create his stoic persona. During his visit to club 'Shae-Shae' the WR also said he wanted to play baseball but his parents didn't agree.
DK Metcalf wanted to play baseball, but parents refused
They said he already had a lot of sports to play. There was track, basketball and obviously football. And even though he did not like track as much, he needed the training from there to help on the field.
ADVERTISEMENT
Article continues below this ad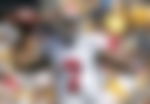 Even last year, he tried out for the Olympics after training for just a year. All of this comes from his father who was also a track athlete. According to DK, his father's speed was on another level. And thus he has followed in his footsteps but carved out his own way on the journey. He is set to be one of the highest paid receivers soon.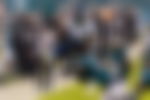 Not this year, as he admitted, but next year is scheduled to be a big win for DK off the field. On the field? The pieces are still in motion and will take some time before they come to fruition. And the loss of Russell Wilson cannot be underplayed. So, Seattle will bounce back, Until then, fans will tune in to watch DK Metcalf light it up.
ADVERTISEMENT
Article continues below this ad
Watch this story: Pro Bowl WR Deandre Hopkins Defaults PED Drug Test & Faces Six Game Suspension Causing Trouble For Kyler Murray