Does Patrick Mahomes Require the Assistance Leonard Fournette Provides to Tom Brady?
Published 12/12/2021, 2:38 PM EST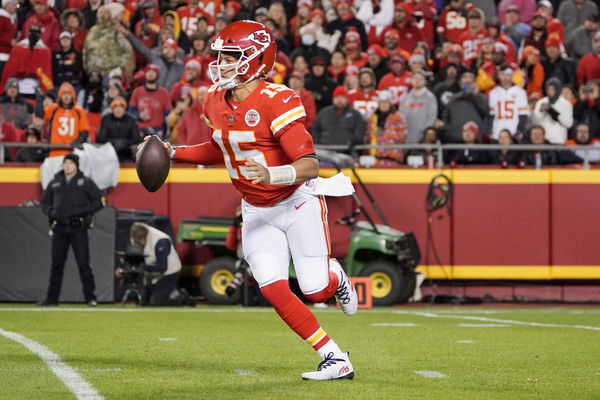 ---
---
Patrick Mahomes had a slow start to the season, as the Kansas City Chiefs held a pitiful 2-3 record due to a huge lacking in their gameplay. However, they seem to have overcome that lackness, since the defense seems to be doing pretty well now. Yet, the offense still needs the necessary boost to end the season, as they have been doing for the past three seasons.
ADVERTISEMENT
Article continues below this ad
Although when compared to the defending champions, the Chiefs seem to look somewhat bleak in their approach. The Tampa Bay Buccaneers have been recording tremendous results throughout the season so far. Obviously, much of the credit goes to the quarterback Tom Brady, but also the assistance that he gets from his teammates cannot go unappreciated.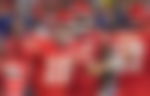 The contribution of the whole team simply reflects upon the scoreboard at the end. Their impressive 9-3 record wouldn't have been possible had the team not cooperated as a whole. The players like Rob Gronkowski and Leonard Fournette have risen to occasions multiple times to deliver fruitful results.
ADVERTISEMENT
Article continues below this ad
Patrick Mahomes needs a well-coordinated offense like Tom Brady
ADVERTISEMENT
Article continues below this ad
While on the contrary, the Chiefs lack such team spirit because of which, Patrick Mahomes has been dealing with a lack of assistance. Mahomes even after delivering some beautiful spells back to back earlier this season, the Chiefs failed to seal a win in the end, be it against the Ravens or the Chargers.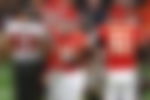 The Chiefs did not seem to be playing like a team that had been to the Super Bowl for the past two seasons. However, they did seem to get back up later on as they pulled off a phenomenal five-game winning streak. Although the point is, will they be making the Super Bowl this season judging by their minute lackness in the team?
ADVERTISEMENT
Article continues below this ad
Comparing the two teams side by side, it's pretty safe to bet on the Buccaneers since the team has worked well together. And that well-poised game matters in the playoffs where one mistake could end the season right away. The Chiefs although seem to be in pretty good shape at the moment, but it is to be seen if they could go past their opponents in the playoffs untouched.