Donald Trump Hits Back At NFL Commissioner Roger Goodell Following His Apology
Published 06/08/2020, 7:52 AM EDT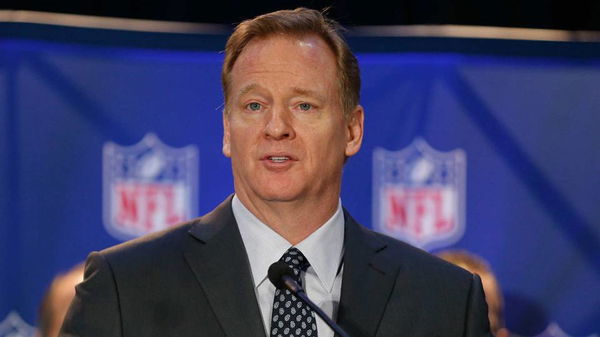 ---
---
The President of the United States Donald Trump had choice words for NFL commissioner Roger Goodell following the latter's apology. Taking to Twitter, Trump commented on the recent change in the NFL's stance on players speaking out for change. Trump would go on to directly question Goodell on his stance of kneeling for the National Anthem.
ADVERTISEMENT
Article continues below this ad
Could it be even remotely possible that in Roger Goodell's rather interesting statement of peace and reconciliation, he was intimating that it would now be O.K. for the players to KNEEL, or not to stand, for the National Anthem, thereby disrespecting our Country & our Flag?

— Donald J. Trump (@realDonaldTrump) June 8, 2020
ADVERTISEMENT
Article continues below this ad
This conversation surrounding the NFL and the Protest can be traced all the way back to 49er's QB Colin Kaepernick. Kaepernick's role as a civil rights activist has made him the poster boy for protest against racial inequality and police brutality.
Although denied by the league, Kaepernick was seemingly shunned by various franchises after kneeling during the national anthem. The QB has remained a divisive figure among people on both sides of the argument.
Kaepernick's stance received renewed focus amid the George Floyd Protests against systemic racism and police brutality. The protests have served as vindication for the athlete who believed in something, even though it meant sacrificing everything.
NFL Commissioner Roger Goodell's Apology statement.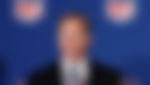 Commissioner Roger Goodell issued an apology for the way the league initially went about this issue. He expressed regret over not hearing the plight of African-American Players in the league.
"It has been a difficult time for our country, in particular black people in our country.The National Football league, condemn racism and the systematic oppression of black people. We the National Football League admit we were wrong for not listening to NFL players earlier. We encourage all to speak out and peacefully protest"
ADVERTISEMENT
Article continues below this ad
Goodell went on to say, "We the National Football League, believe Black Lives Matter. I personally protest with you and want to be part of the much-needed change in this country"-Roger Goodell.
"We are listening, I am listening and I will be reaching out to players who have raised their voices and others on how we can improve and go forward for a better and more united NFL Family".
The NFL commissioner's comments have been taken with some skepticism as there was no mention of Colin Kaepernick throughout the statement. The media and the black community are calling for action above all else.
ADVERTISEMENT
Article continues below this ad
Donald Trump's comments have been aimed right at Roger Goodell. One cannot help but anticipate the action taken by all parties involved moving forward.
Trending Stories