"Don't Know How He Got Out Of That Building": Travis Kelce Expresses Pleasant Shock At Chiefs Signing This Highly-Rated Wide Receiver
Published 11/18/2022, 1:42 AM EST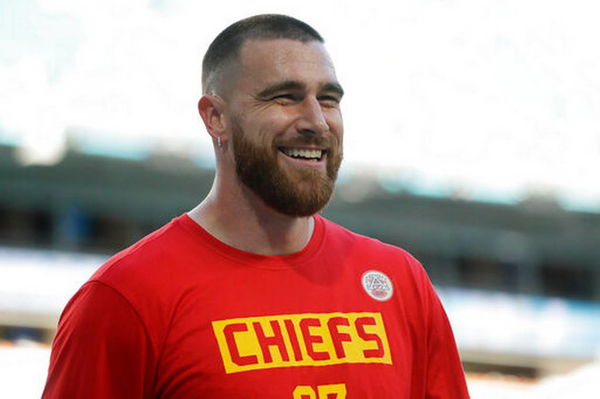 Ever since trading Tyreek Hill away to the Miami Dolphins, the Chiefs have been in a constant race to stack up the receiving corps. After losing the best receiver in the league, one would have to be at the top of their game to be a like-to-like replacement. And while the Chiefs have not exactly done that, they have been extremely clever and economical with their new acquisitions. One of the most recent additions has been wide receiver, Kadarius Toney. And according to their star TE Travis Kelce, he can not comprehend how the team managed to get him.
ADVERTISEMENT
Article continues below this ad
The Kelce brothers, Travis and Jason, have a new podcast called New Heights. On one of the recent episodes, the Kansas City Chiefs' tight end was showering praises on the new boy Toney. Travis expressed his excitement with the new addition, as he was in utter disbelief over the acquisition. Following the recent trade, the TE said, "I don't know how he got out of that building." According to him, he can not believe a player like Toney would come for so cheap. Saying that he has no idea how Brett Veach (General Manger) managed to pull off the move. And added that he was extremely happy that the player was there.
ADVERTISEMENT
Article continues below this ad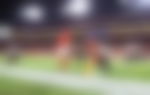 After an inconsistent season with the New York Giants, who drafted the player in the first round of the 2021 NFL. Toney scored his first NFL touchdown in his second game with the Chiefs. In spite of a dull first season, the 23-year-old has reminded everyone of his potential, something which even impressed Kelce.
ADVERTISEMENT
Article continues below this ad
Travis Kelce is in awe of this player
After seeing the wideout in games and in practices, the TE has nothing but respect for the young player. "Ever since he's been in the building it's, man, this dude's smart, man, this dude's crazy athletic, man, this guy has a lot of confidence," added Kelce.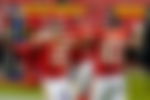 The Chiefs only gave up a third-round pick and a sixth-round pick in 2023. What helps the organization even more is the fact that Toney is still on his rookie contract. Which won't hit the team's cap-space too hard in the coming years. Enabling them to try to bring more help in the receiving corps if needed. And while Toney has not really impressed in New York, he will have the support of Patrick Mahomes and offensive mastermind Andy Reid to turn things around.
ADVERTISEMENT
Article continues below this ad
Watch this story: Patrick Mahomes and Travis Kelce are dream SNL hosts according to this cast member.