"Down to the Actual Stretch Marks on My Skin": Scars Are Precious for Russell Wilson's Mogul Wife Ciara
Published 03/09/2023, 3:00 PM EST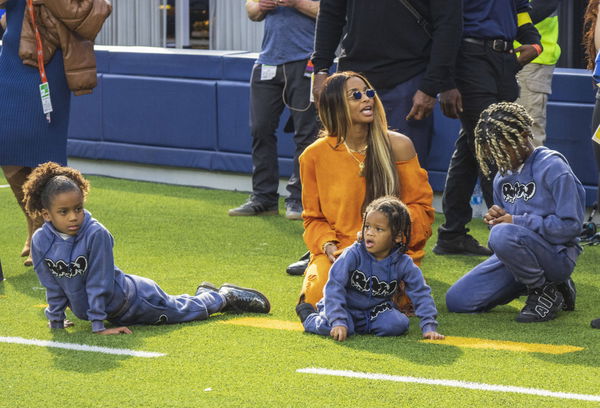 Russell Wilson's Grammy award-winning wife, Ciara, is not only known for her musical prowess. Apart from excelling in her musical career, she proved to the world that she can excel in everything else as well. From running a fashion line, rum brand, and children's book, to an education-forward foundation, Ciara is making a mark in all spheres of her life. She believes that a person should always level up in life and shares this ideology with her husband, the Denver Broncos QB Russell Wilson.
Ciara believes that scars are precious and that they are a reminder of how good things come into life through difficult times. Her company is a testament to this thought that she carries forward with her in her life.
Ciara considers scars to be a precious reminder
ADVERTISEMENT
Article continues below this ad
According to an article by Michael Shulman for the Business Traveler, her platform, 'Beauty Marks Entertainment', reflects Ciara's energy and her vision for life. It is a platform for multiple pursuits in life the singer follows.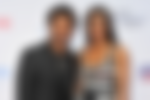 The wife of Russell Wilson believes that we cannot credit all of her success to only the prime points, but also to the harder moments she has faced in her life. Whenever she introspects, she finds that her low points have helped her develop life into the one she is living at the moment.
Ciara said, "I mean that literally, down to the actual stretch marks on my skin from giving birth to my babies. Those are beauty marks. Altogether, they represent everything. The challenges, the adversity, it all represents the journey. And when you preserve through that journey, it's really beautiful."
ADVERTISEMENT
Article continues below this ad
Along with her football husband Russell Wilson, Ciara wears several hats in her life at the moment. From being a mother to beautiful kids to succeeding in all the endeavors she pursues herself, the singer is nothing less than a superhero in action.
A role model for women 
Despite all the rumors surrounding her marriage with Russell Wilson, Ciara continues to be an inspiration for women all over. Her life proves that if you can be free and not embarrassed by yourself, you can rule the world.
ADVERTISEMENT
Article continues below this ad
Having a vision is the starting point, and working toward that vision is when success will meet you on the path. According to Ciara, once you see the vision of the path ahead, it is all about moving in full throttle and embracing the ups and downs that are to follow.
Watch this story: Tom Brady's millionaire ex-wife Gisele Bundchen shared her struggles to buy a small apartment in New York