DPOY and DROY Contender Micah Parsons Makes a Very Bold Statement
Published 12/14/2021, 7:44 AM EST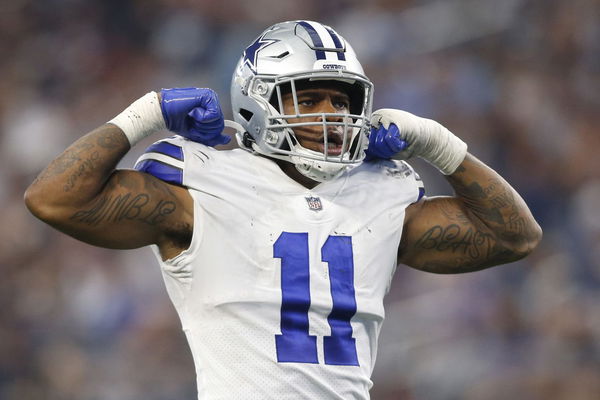 ---
---
The Dallas Cowboys rookie linebacker Micah Parsons has made A bold statement. He is arguably one of the best defenders in the NFL today. He is also a strong candidate to win the Defensive Rookie of the Year. Micah makes it look easy. 
ADVERTISEMENT
Article continues below this ad
Micah Parsons' skills
There is no doubt that Micah Parsons is a naturally gifted athlete. He is the kind of player that strikes fear in the heart of the offense playing against his team. Playing for 'America's team' The Dallas Cowboys might also give him a confidence boost. 
ADVERTISEMENT
Article continues below this ad
Before joining the NFL, Parsons played college football at the famous Penn state university. The linebacker was named an All-American and Butkus–Fitzgerald Linebacker of the Year. In his sophomore year in 2019, Micah won the Cotton Bowl Defensive MVP. 
In the 2021 NFL draft, the Dallas Cowboys picked up the prospect. Parsons signed a four-year deal with the Cowboys worth around $17 million. In his first season, the linebacker has made 12 sacks so far. He is just 2.5 sacks away from breaking the record for most sacks in a rookie season set by Jevon Kearse in 1999. With four games left to play, Micah has the opportunity to break the record.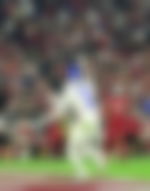 Parsons is a flexible defensive player. He has played in many different positions this year, like defensive end and linebacker. Parsons has hit a quarterback 27 times this season and made 75 tackles. He also has 17 tackles for a loss in yards. 
There is no denying that Micah Parsons has an impressive first season. There is no saying what types of accolades will the young defender achieve in the coming years. 
Is it arrogance or confidence?
ADVERTISEMENT
Article continues below this ad
In a recent interview, the Cowboys rookie linebacker made a bold statement. Micah Parsons said, "I don't really think the NFL is hard," the rookie has raised some eyebrows after saying such a thing. But if you look at his attributes and skills, he might have the right to say what he said. "I think they got some really great players around here. But I just think it's a bunch of players that work really hard," 
ADVERTISEMENT
Article continues below this ad
The rookie certainly has confidence in his abilities. If the NFL is not really that hard for Parsons, it will be really interesting to see where his career goes in the near future.