Tom Brady Did The Unthinkable When He Humiliated His Rival And Then Tossed A Football With His Kids
Published 08/09/2022, 3:00 PM EDT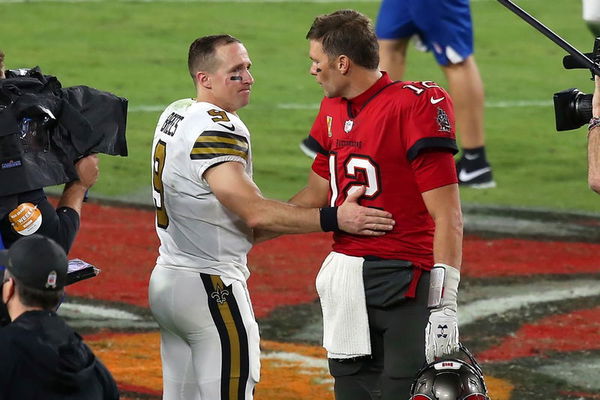 The Tampa Bay quarterback can do it all. From being a child's best friend to a bully! Well, not the mean kind. Tom Brady and Drew Brees achieved huge milestones in their careers. Brady has taken over a record set by Brees and they both faced each other in the divisional round. Brees retired after the 2020-2021 season. Tampa Bay Buccaneers won the last match against the New Orleans Saints. In the locker room, Brady announced to his teammates that he ended Brees' career!
ADVERTISEMENT
Article continues below this ad
The running back of the Buccaneers, LeSean McCoy, revealed in the 'I Am Athlete' podcast how the NFL legend enjoyed this special game!
ADVERTISEMENT
Article continues below this ad
Tom Brady got Bree!
Recalling the events of the adrenaline-filled game, McCoy said, "So Tom is like, 'Hey great to see you,' all this great sh*t, right? We beat 'em! [After the game] Tom is out there throwing with [Brees'] kids. Him and his son, they're throwing to Brees' son, right? Kissing babies. We get back to the locker room, Tom goes, 'I got his a**! Let's go! Sit his ass down!' We were all like, 'Ohhhh!'"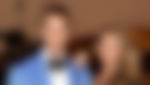 Before Tom Brady announced to the team that he "got Brees' a**," the two shared their last moment on-filed together. Brees, who is a father of four children, was chatting it up with the GOAT.
As Tom Brady and Drew Brees hug and say goodbye after a long talk on the field, Brady throws a touchdown pass to Brees' son. One walks off to play in the NFC championship, the other stays to play with his kids. pic.twitter.com/wdWDro9YD4

— James Palmer (@JamesPalmerTV) January 18, 2021
In the footage that went viral on Twitter, Brady throws a playful pass to Brees' sons. And Brady tells them to be nice to their sisters, to which the kids jokingly said "No!" 
ADVERTISEMENT
Article continues below this ad
Drew Brees retires from football
Drew Brees announced his retirement after playing for twenty years; fifteen with the Saints. He is a thirteen-time Pro Bowler and finished his career with all-time leading passing yards and completed passes, which Tom Brady inadvertently took over.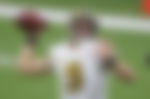 Before gaining their victory over New Orleans, the Saints defeated the Buccaneers twice. Brady thus ended the career of Brees and played with his kids in front of him!
ADVERTISEMENT
Article continues below this ad
Watch this story: Tom Brady Went to The Same High School As This Controversial MLB Hall of Famer Who Was Also A 14x All-Star