Drew Brees Says He Only 'Felt Good in One Game' Last Season
Published 04/22/2021, 12:55 PM EDT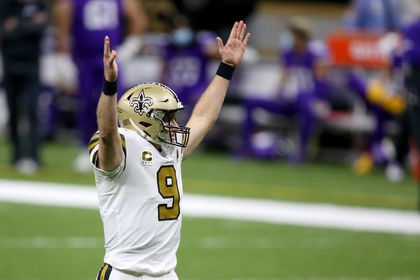 ---
---
Drew Brees is a legend in the NFL. A quarterback of the highest pedigree, Brees excited fans in the league for almost 20 years. During his career, he was one of the major factors behind the New Orleans Saints becoming the juggernaut that they did.
ADVERTISEMENT
Article continues below this ad
He signed with them in free agency and led them to a Super Bowl title. But in his final season with the black and gold, Brees admitted that he didn't feel very good while playing.
Former New Orleans Saints quarterback Drew Brees spoke to the New Orleans Saints website. Brees discussed his final season with the Saints, which took place last year. Brees noted that with the exception of one game, he didn't feel good at all last season.
ADVERTISEMENT
Article continues below this ad
He found that his body could no longer do the things that it once could with relevant ease. And for someone who is a competitor like Brees, it was an exceptionally bitter pill to swallow.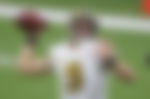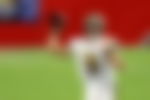 "I only really felt good in one game, from the perspective of, I had all the tools in my toolbox. I had a lot of limitations throughout the season as to what I could and couldn't do, and I recognized that. And that's really hard for a competitor.
"That's really hard when you know what you should be able to do, and yet you can't because of various injuries, or things that are taking place with your body." 
Drew Brees talks about injuries throughout his career
Brees then spoke about the injuries he suffered throughout his long career. While he understands the risk he signs up for as a football player, the pain does limit him a lot.
He spoke about the injuries he suffered last season to the abdomen. Brees suffered major rib injuries and had to play through the pain even after his recovery period was over.
"Some of those things are just kind of freak things — tear a plantar fascia, you get damage in your shoulder, you get the broken ribs, the punctured lung.
"You get all this stuff that's going on — this abdominal thing that I was dealing with for pretty much most of the season that, as a quarterback, everything you do is rotation."
ADVERTISEMENT
Article continues below this ad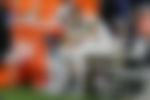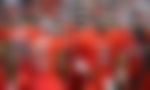 How will the Saints fare next season without Drew Brees? Brees is easily the greatest player in franchise history. But going forward, the focus has to be on the future. They have a strong young core that can still remain competitive in the NFL.
ADVERTISEMENT
Article continues below this ad
The question is, will they?