Drew Brees vs Tom Brady- A Look Back at All Their NFL Games
Published 09/09/2020, 9:32 AM EDT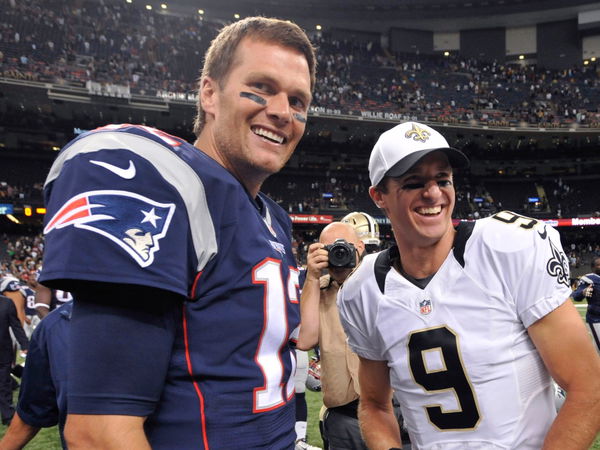 ---
---
Tom Brady and Drew Brees are two veteran quarterbacks who have been the first choice in their teams since 2002. However, they have squared off a measly five times in their careers. This is because Brees has spent a large part of his career in the NFC while Brady plied his trade in the AFC. 
ADVERTISEMENT
Article continues below this ad
Drew Brees has signed a two-year extension with the New Orleans Saints and will feature in the same division as Tom Brady. The six-time Super Bowl winner departed the AFC East and is on a two-year deal with Tampa Bay Buccaneers This marks the first time the duo will share a division. As a result, their paths will cross frequently, and barring injury to either party, they will meet a minimum of two times a season. 
Here's a look at the five matches where the duo has squared off against each other. 
ADVERTISEMENT
Article continues below this ad
September 29, 2002: Drew Brees trumps Tom Brady
The first time Tom Brady and Drew Brees clashed was 18 years ago. They lined up as AFC rivals with the pressure firmly on newly promoted sophomore quarterback Drew Brees. The 23-year-old was starting his fourth NFL game and his opposing number was coming off an MVP performance at Super Bowl XXXVI.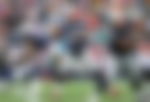 Brees had the home advantage, but Tom Brady had a fine start to the game. He capitalized on the first drive and passed for a touchdown after 11 plays with a gain of 67 yards. 
The Charges' young quarterback got into the game and got a touchdown following an impressive showing by the defense who limited New England to just three yards. The effort lifted the team who drew level following Brees' 52-yard touchdown pass on the fifth play in the second drive. 
Tom Brady responded immediately and passed for a second touchdown early in the second. However, it all went downhill for the reigning Super Bowl MVP from here.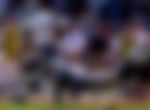 He threw interceptions on consecutive drives in the third as the Chargers gleefully surged into the lead. Brees trusted his running back LaDainian Tomlinson to charge at the Patriots, and he reached the end zone on either side of halftime. Tomlinson made 27 attempts to rush with Brees, making just 18 attempts to pass. 
The young quarterback realized his strength was in trusting the running back, which worked wonders. 
Brady (36/53) had more completions and attempts than Brees. However, he also led in the interceptions, which proved costly against a highly motivated defense. 
October 2, 2005: Drew Brees humbles Brady in Massachusetts 
Tom Brady and Drew Brees crossed paths after three seasons. The Chargers quarterback had successfully fended off Philip Rivers to keep the starters role. Brady was coming off back-to-back Super Bowl wins.
Unfortunately for him, he still couldn't get one over on a Drew Brees team. The Chargers opened the scoring at Foxborough via a field goal. Later Corey Dillon rushed to the end zone with a minute left in the quarter. In the 2nd quarter, both quarterbacks threw touchdown passes within 52 seconds of each other.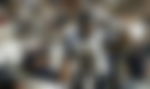 Brees elected to use the trusty Thomson to cover the eight yards on play five of their fifth drive to help the team reclaim the lead. In the subsequent 14 play drive, Brady had three incomplete passes at the Chargers' six, but like he did in Super Bowl XXXVI and XXXVIII, an under the pump Adam Vinatieri sent the kick good to restore parity in half time. 
Read: Tom Brady – A History of His Super Bowl Appearances
This was it for New England's afternoon. They had the football to start the second half, but each drive ended with them punting the ball. On the flip side, The Chargers reached the end zone on both their drives to take a commanding 14 point lead. 
In the last quarter, Brady could help the Patriots advance just six yards, before Drew Brees kept the football for nearly nine minutes. The drive comprising 15 plays and five first downs and culminated in a field goal to rub salt in the two-time defending champions' wounds. They had been dominated on the scoreboard and just 10 seconds later, Tom Brady threw an interception.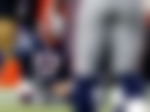 He departed the game with 19/32 passes, which paled compared to Brees' 19/24. Once more Brees opted to use his running backs. The duo of Tomlinson and Turner combined for 36 rushing attempts in the game. 
November 30, 2009: Drew Brees turns in a passing masterclass
This was the first time Brady and Brees met as rivals from different conferences. However, it made no difference to Brees as he turned in his best performance against a Tom Brady side. The game went so badly for Brady that he would have cherished his previous performances against Drew Brees' teams. 
The New England Patriots quarterback did not throw a single touchdown pass in the entire game and took his career interceptions against Brees' teams to five.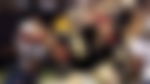 Brady started well with five first downs on the first drive where the Patriots advanced 80 yards. They opted to go for a touchdown on a fourth-down, which saw them take a 7-3 lead at the end of the quarter. 
Drew Brees responded with touchdown passes on three consecutive drives to help the Saints claim a commanding double-digit lead. The first of these came in a drive starting from a Brady interception. In the second quarter, Brees passed for a 75-yard touchdown on a single play.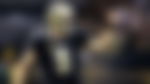 Staring down the barrel of a 24-14 deficit, Brady nearly pulled off a 49-yard touchdown pass. Unfortunately, Malcolm Jenkins and Darren Sharper tackled Randy Moss at two-yards out. 
Brees seemed to play like a man on a mission and kept churning out masterclass after masterclass every time he squared up against a New England defense to pile the pressure on Brady, who could just watch helplessly from the sidelines. Another touchdown pass helped his side maintained their 14-point advantage ahead of the last quarter.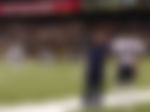 Brees threw a fifth touchdown pass 7:55 from time and Brady departed the playing field following a second interception with 7:23 left.
The New Orleans Saints quarterback passed for 371 yards and completed 18/23 attempts. In comparison, Brady passed for 237 yards and completed just 21/36 attempts. 
October 13, 2013: Tom Brady breaks the Drew Brees jinx
New England earned five first downs in their opening drive to advance 60 yards. Brady fell victim to a sack however the next play saw Adam Vinatieri score a field goal.
The defense stepped up to deny Drew Brees a smooth start. He advanced just one yard across three plays with two incomplete passes. Brady failed to take advantage and couldn't earn a fresh set of downs. On the subsequent drive, Brees came into his own with a 73-yard gain to the end zone for a touchdown. 
Tom Brady passed for two touchdowns on either side of a drive where Brees had three incomplete attempts. As a result, the 3x Super Bowl winner headed into halftime with a lead over a Drew Brees team for the first time in his career.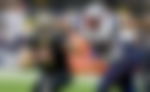 Brees countered by getting The Saints to within field goal range in the third. On the next drive, he entrusted Khiry Robinson to score a touchdown and tie the game.
Brady wasn't throwing touchdown passes and got sacked early in the fourth. However, Brees threw a first career interception against a Tom Brady team. 
Read: A Look Back Into The NFL's Biggest 'Steal' Tom Brady in the 2000 NFL Draft
As a result, New England had the football at the 20, but Brady seemed nervous. On a fourth-down, he decided against going for a touchdown from five yards out despite having a three-point lead. This required the special team to take the field, and Gostkowski scored a field goal to take New England six ahead. 
Drew Brees swiftly passed for his third touchdown and the Saint's subsequent field goal saw New England trail by four. Brady threw an interception with 2:24 left, but the defense rallied to earn their side a fresh drive with 1:20 left. This seemed to be a sign that it was destiny for Brady to secure a long-cherished triumph over Brees in this game.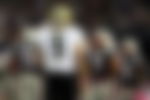 Brady completed three passes in a row to move within 26 yards of the end zone. Later, with 10 seconds left, he found his wide receiver, Kenbrell Thompkins, to secure a first career win over a Drew Brees team. 
The Saints quarterback had a 47.2% completion and passed for 236 yards. Brady got sacked five times and passed for 25/43 and 269 yards. 
September 17, 2017: Tom Brady blows away Drew Brees with an opening quarter blitzkrieg
Both sides headed into the contest on the back of opening game setbacks. New England traveled to Louisiana and started the game at breakneck speed. They scored on each drive in the opening quarter with passing touchdowns to take a 20-3 lead.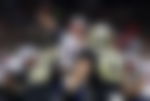 New Orleans Saints were dumbfounded by what hit them. Brees tried to restore order with a touchdown pass. The Saints clawed to within one touchdown after a field goal of their own. However, Brady orchestrated a six-play 75-yard drive with running back Mike Gillislee scoring a touchdown.  
ADVERTISEMENT
Article continues below this ad
Stephen Gostkowski scored 3 more field goals, one each in the second, third, and fourth quarters to take the game away. Brees made one last flailing effort, but the 33-point deficit was too much for him to claw back against a determined New England Patriots side.
He passed for a second touchdown with 5:04 left, but Brady had done the damage in the opening 15. Hence, he reduced his head-to-head deficit against Drew Brees to just one game and trailed 3-2.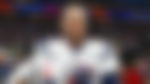 ADVERTISEMENT
Article continues below this ad
Tom Brady made 30/39 passes and had a 139.6 passer rating. It was also the first time he did not throw an interception against a Drew Brees team. The Super Bowl XLIV MVP had an abysmal day in the office with 27 completions in 45 attempts. 
Their next meeting will take place on September 13 as the 2020 NFL season opener.