"Eat Your Vegetables": Fitness Loving Tom Brady Explains 12 Effective Methods to Boost Our Immunity
Published 03/12/2023, 5:17 AM EDT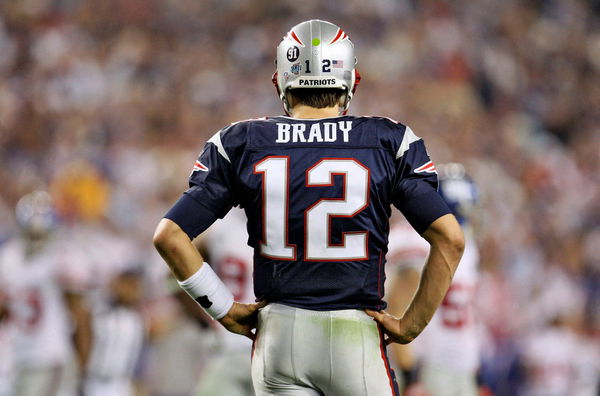 Tom Brady played elite football for more than two decades in the NFL. All the credit for his longevity on the field goes to the fitness levels he kept through the years and he wants that regime to reach every fan in the world. Fitness-loving Brady explained 12 effective methods to boost immunity with simple methods.
Brady is concentrating on family and business after hanging his cleats at the age of 45. But fitness is not only for elite athletes to care about.
Tom Brady lists fitness methods
ADVERTISEMENT
Article continues below this ad
Fitness is for everyone who wants a long and healthy life. And Tom Brady has some simple steps that everyone can follow to boost their immunity and achieve that goal. According to the NFL great, one should give their body everything it needs to do a good job.
"It's really more important than ever that we give our body everything it needs to support a healthy immune system," Brady said in a video for TB12 Sports.
The TB12 method to boost immunity involves 12 simple steps. It includes things like having a positive attitude, staying hydrated, consuming vitamins, fatty acids and avoiding sugar. He also urged the fans to "eat your vegetables."
Moving for 30 to 60 minutes a day, adding zinc, probiotics and protein to the diet, and good sleep also form an essential part of Brady's Immunity Boost Gameplan'.
The world has just witnessed a global pandemic and boosting immunity is more important than ever. And who better to tell people than the sportsperson who dominated the football field till the age of 45?
Dominating the football field in the 40s
Tom Brady came to the NFL as a lean quarterback whom nobody took seriously at the start. But till the end of his career, he established himself as arguably the greatest the play the sport. He won six Super Bowl titles with the New England Patriots. And when most of the players retire and sit at home, he went to the Tampa Bay Buccaneers to win another Super Bowl title in his 40s no less.
ADVERTISEMENT
Article continues below this ad
Brady could do it just because of the fitness he brought to the table. He developed his own TB12 fitness method and proved that it worked wonders for him. And now he is promoting it to the millions who follow him and see him as a role model.
ADVERTISEMENT
Article continues below this ad
Brady hung his cleats in early February this year after 23 years of dominance. While he sits leisurely at home, the legendary QB is still obsessed with fitness it seems.
Edited By: Abigail Kevichusa