Eli and Peyton Manning to Reunite with Old Friend David Letterman on ManningCast
Published 12/04/2021, 6:10 AM EST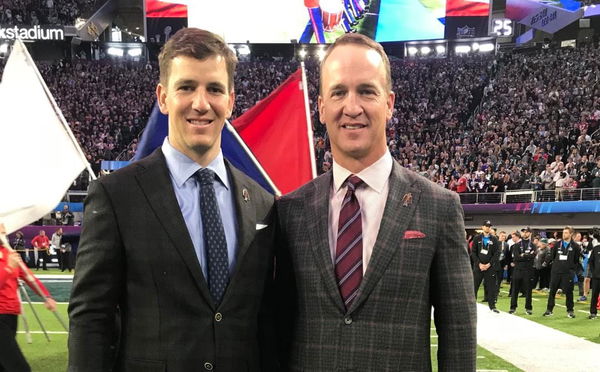 The ManningCast featuring former star quarterback brothers Eli Manning and Peyton Manning will broadcast a special episode live on Monday Night Football. The Manning brothers are going to host one of the most famous television personalities, David Letterman, in the show during the New England Patriots and Buffalo Bills matchup.
The announcement was made by 'The Omaha Productions' Twitter account when they tweeted a video of Peyton Manning and David Letterman throwing the ball at Taxis. It said, "In 2014, David Letterman threw footballs at taxis with Peyton.  In 2021, he's going to watch Monday Night Football on a Zoom with Peyton & Eli.  Bills. Patriots. @Letterman. TUNE IN."
ADVERTISEMENT
Article continues below this ad
Eli Manning has some questions to ask
Jealous of it Eli Manning took to Twitter to respond to the tweet, "Dave never asked me to throw footballs at Taxis!! What the heck? I might have to ask him about that." Letterman is an avid sports follower and has certainly shown interest in it from time and time again.
From sending his mother to the Olympics, to a SportsCenter guest appearance and from co-owning a racing team to a recent appearance at Nets' media day. Letterman seems to be the perfect match as a guest in the ManningCast. Although after the appearance of the comedian Kevin Hart, the bar has been set a little too high but David is going to match up to those expectations.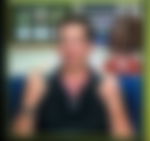 ADVERTISEMENT
Article continues below this ad
Eli and Peyton Manning have appeared on Letterman's show
Since both the Mannings have been uptight with their appearances on Letterman's CBS Late Show With David Letterman, it is now time for the 74-year-old to return the favor. Although the former QB brothers have not appeared on his Netflix show, but maybe that could happen any time soon.
ADVERTISEMENT
Article continues below this ad
This ManningCast show is going to deliver another hit after Kevin Hart's appearance, since they have a veteran talk shot host as a guest this time. It is going to be a must-watch for the football fans as it's every week.