Eli Manning Approves Peyton Manning's Brand New Title Following His College World Series Matchup Visit
Published 06/20/2022, 4:29 AM EDT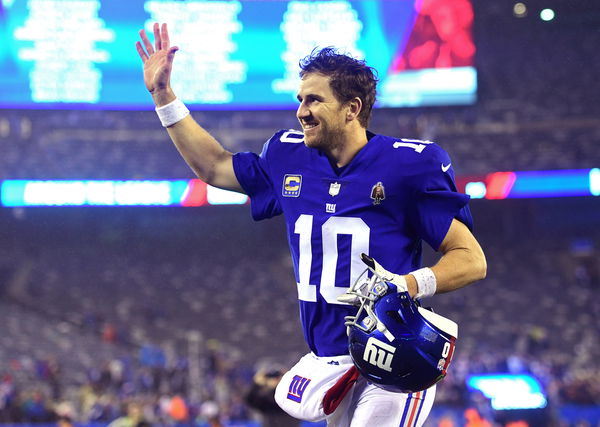 Former New York Giants quarterback Eli Manning is a proud Ole Miss alumni and seems to be the best Manning brother in their eyes.
During former Denver Broncos QB Peyton Manning's visit to the College World Series, he was in for some good-natured ribbing. During their appearance on the big screen, Peyton was identified as 'Eli Manning's brother' on the Jumbotron.
ADVERTISEMENT
Article continues below this ad
It was a clever work by the Jumbotron operators to unnerve Peyton, who didn't attend college at Ole Miss in the Manning family. Both brother Eli and father Archie Manning attended their college at Ole Miss. There seemed to be a vendetta with Peyton because of his affiliations with the University of Tennessee.
Eli took to Twitter to jump on the Ole Miss bandwagon against Peyton and stated, "I like Peyton's new title." Despite his 2 Super Bowl championships and 5 AP NFL MVP awards, the Ole Miss crowd only remembered Peyton's choice of University, which was not Ole Miss.
It was an outing where Peyton was catching up on the College World Series action between Ole Miss and Auburn.
Does Eli Manning and Peyton Manning share a sibling rivalry?
Despite the entry of the Manning brothers at different times, both have had reservations about their simmering sibling rivalry. One of Peyton's former teammates stated that the former Colts' QB was not interested in playing at the same conference. While they have met a handful of times over the years, it was Peyton walking away with the victories.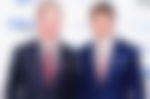 ADVERTISEMENT
Article continues below this ad
Despite having a competitive rivalry with respect for each other, both achieved Super Bowl immortality in their NFL careers.
While the former Broncos QB is a Pro Football Hall of Fame, Eli will one day be joining him with the accolade in the years to come.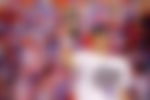 ADVERTISEMENT
Article continues below this ad
These are intriguing times for any individual to be an NFL fan. It is the start of some exciting times as a new era in the league begins. The 2022 NFL season promises to bring more talented players to cement their legacy.
Watch This Story: What Does Aaron Rodgers Rumored New Girlfriend Blu of Earth Do For a Living?