Eli Manning Follows the Footsteps of Elder Brother Peyton Manning and Arch Nemesis Tom Brady With New Venture
Published 06/16/2022, 6:51 AM EDT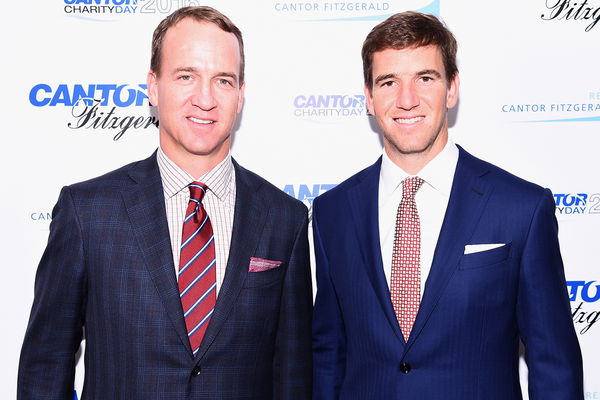 Eli Manning is one of the biggest names in the NFL. He is not just the record-holding former QB of the New York Giants, but also belongs to the famous Manning dynasty, which also includes Peyton Manning. Manning has retired from the sport for a few years now. Since then, he has found an unlikely way of keeping audiences entertained.
Manning has been associated with the media for a while now. He hosts the 'Manningcast' with his brother Peyton, and a YouTube show for the Giants. The trajectory of his career since retirement seems to be one that an increasing number of players are taking now, i.e. going into media. However, Eli Manning's latest venture is bound to set him slightly apart from the rest.
ADVERTISEMENT
Article continues below this ad
What is Eli Manning's new show about?
Eli is all set to produce an animation series for children. He will be the executive producer for the show, which "will center on a shy quarterback with a secret power — a magic arm". The hero would lead a team of unlikely players through heroic adventures. The show would focus on sports themes "such as teamwork, confidence and overcoming fears".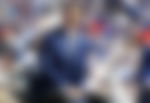 In addition to being the executive producer, Manning would also provide a voiceover for one of the characters. Manning's foray into the media is similar to his brother Peyton. Peyton has appeared on TV shows and hosts multiple shows with Eli. Another player who looks set on this trajectory is NFL GOAT, Tom Brady.
The title and the network for the show haven't been decided yet, but Headline Studio at Advance would produce it. It is a production company owned by the Newhouse family.
How does Eli compare as a QB to Peyton and Brady?
ADVERTISEMENT
Article continues below this ad
Eli Manning was one of the best QBs in the Giants, holding multiple records for the franchise. Over his 16 years in the NFL, the Giants QB started for the franchise a record 234 times. While Brady beats this by his own 283 appearances, Manning's started 234 out of his 236 games for the Giants.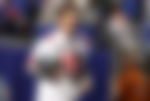 One of his most remarkable stats was that he never missed a game because of injury over his 16 seasons. He remains the holder of almost all passing records of the Giants. However, despite these achievements, Eli does not scale the heights of Peyton and Brady, who are regarded as two of the greatest QBs to play the sport.
ADVERTISEMENT
Article continues below this ad
Manning's career in the media seems to be going strong, as apart from his new show, he has multiple ongoing shows as well. It seems that the top QBs in the NFL have a penchant for the media as the Manning brothers are showing and, which Tom Brady would also show soon.
Watch This Story: Justin Bieber Is The Perfect Bandwagon Fan; Here Are the NFL Teams The Pop Star Supports