Eli Manning Trolls Philadelphia Eagles Super Fan Kevin Hart After New York Giants Win
Published 11/30/2021, 7:16 AM EST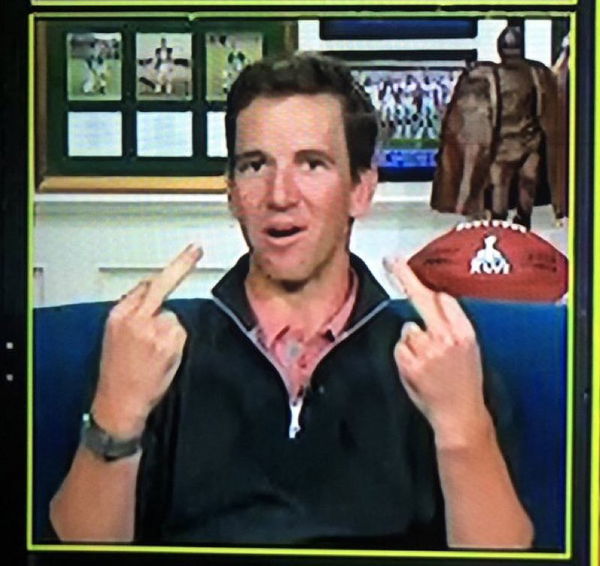 Television personality Kevin Hart appeared on the 'Manningcast' in the second quarter of the game between the New York Giants and the Tampa Bay Buccaneers. He was surely the most favourite guest in the 'Manningcast' till now. His childish teases and taunts to both the Manning brothers, especially with Eli Manning, was the best moment of the show.
Eli Manning and Kevin Hart were seen engaged in a roasting competition while the game was still on. Kevin joked about different topics while Eli made fun of his guest's height. "You know, Eli, I see what you're doing here. It's very childish," Hart replied. "There's other words that we can use to describe it without you emphasizing the word 'big.'"
ADVERTISEMENT
Article continues below this ad
Kevin Hart sets the Manningcast on fire
Although Kevin brought up some pretty nasty topics. One time he joked about the 'fake' brotherly relation between the two Mannings. "I'll tell you what else I see through — this fake brotherhood that you and Peyton have," Hart said. "I know the truth. You don't like each other. The gig is up, boys. Nobody believes it. Because if you did get along, you'd be sitting next to each other in the room!"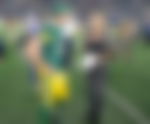 And in the end the comedian was ejected from the show without him even knowing about it. Well, maybe he saw it coming, but he was too busy cracking jokes on Eli. The show went to commercial as the Mannings thanked Hart for his appearance. He quickly responded, "Wait, what? Huh?"
Eli Manning trolls back Kevin after New York Giants v. Philadelphia Eagles
ADVERTISEMENT
Article continues below this ad
However the taunting game didn't just end right there. The New York Giants lost the game and Eli being a former Giants quaterback was not happy with the results. Coincidentally the next matchup of the Giants was against the Philadelphia Eagles, a team Kevin Hart is a big fan of.
ADVERTISEMENT
Article continues below this ad
And with that, Eli seemed to be super excited for his team to win against Hart's. The game finished with a 13-7 scoreboard favouring the New York Giants. With that, Eli took the opportunity to troll back the comedian after the Eagles' loss. As he tweeted, "Hey @KevinHart4real, how you like them Giants now?"