Elite Businessman Tom Brady Jumps on the NFT Bandwagon With 'Autograph'
Published 04/07/2021, 9:36 AM EDT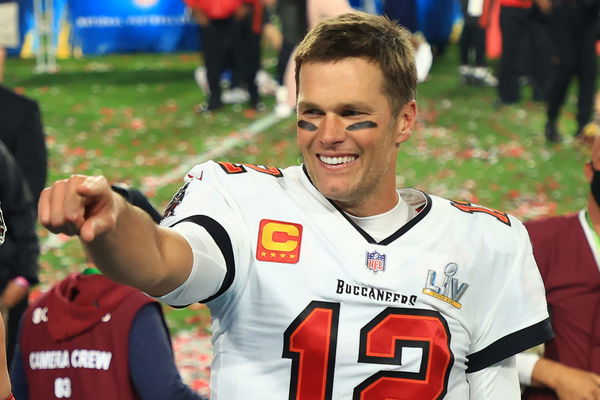 ---
---
Tom Brady established his status as the GOAT of the NFL due to his exploits with Tampa Bay Buccaneers in 2020-21. The 43-year-old led the organization to their 2nd-ever Super Bowl win. They became the first team in NFL history to lift the Lombardi Trophy in front of home fans.
ADVERTISEMENT
Article continues below this ad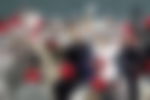 This was Brady's 7th Championship ring, his first without the Bill Belichick and the New England Patriots. The veteran quarterback will return to the football field this year and defend the title along with his Bucs teammates. But Brady is keeping himself busy this summer.
ADVERTISEMENT
Article continues below this ad
Known for his keen eye for potential business ventures, the 3-time NFL MVP is reportedly set to invest in an NFT startup. For those of you who are not accustomed to what an 'NFT' or 'Crypto art' exactly is, here's a video that can help explain.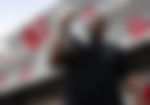 Tom Brady looking to invest in an NFT start-up named 'Autograph'
Dillon Rosenblatt, Co-Founder, and CEO of Autograph confirmed that the 7-time Super Bowl winner Tom Brady will finance his startup.
His company aims to bring together the biggest names in sports, entertainment, fashion, and pop culture and NFT creators to develop unique digital collectibles which will be on sale in the global market.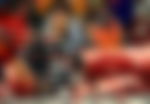 "Autograph will bring together some of the world's most iconic names and brands with best in class digital artists to ideate, create and launch NFTs and ground-breaking experiences to a community of fans and collectors," Rosenblatt said via CNN.com.
ADVERTISEMENT
Article continues below this ad
Tom Brady is not one to shy away from an outside-the-box business venture. NFT's are on a Bitcoin trajectory at the moment. A recent artwork by digital artist Beeple raked in $69 million earlier this year. Rock band Kings of Leon also released their latest album as an NFT.
Twitter founder Jack Dorsey's first tweet sold as an NFT for $2.9 million. Even hip-hop and R&B artist The Weeknd is set to join this bandwagon. Not a bad decision by Mr. Brady, at all.
ADVERTISEMENT
Article continues below this ad