Engaged To Aaron Rodgers, Shailene Woodley Reveals Whether or Not She Follows the NFL
Published 02/28/2021, 9:25 AM EST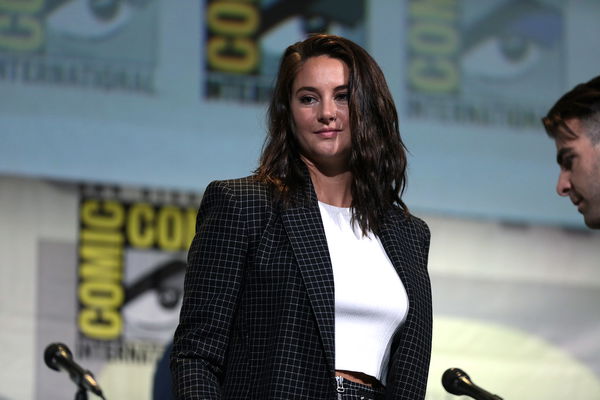 Green Bay Packers QB Aaron Rodgers was all over the news recently following his engagement to Hollywood superstar Shailene Woodley. The two started dating in 2020, following which they got engaged and are now set to tie the knot soon.
The actress, known for her starring in movies and TV shows such as Divergent, The Fault in Our Stars, and Big Little Lies, recently made the news public while appearing on 'The Tonight Show starring Jimmy Fallon'.
After going public with their engagement, Woodley talked about her relationship with Rodgers and how they met amid a world ravaged by the COVID-19 pandemic.
ADVERTISEMENT
Article continues below this ad
When asked further about her interest in football, though, Woodley made a pretty fascinating revelation.
Woodley yet to see Aaron Rodgers play live
The Hollywood actress, during a segment of The Tonight Show, was asked about her experience with football. Being engaged to an NFL quarterback means that she's going to have to spend a considerable amount of time around the sport.
And Woodley's response is something that caught everyone by surprise.
"I'm yet to go to a football game. And before I met him, I'd never seen a football game before. I just didn't. I didn't really grow up with sports, especially American sports. It was never really on my radar," said Woodley. 
Meeting amid a pandemic, Woodley hasn't had the opportunity to go to a game since meeting him as well.
"I still have never been to a football game because we met during this wacky, wacky time. And all the stadiums were closed where he was playing," she said.
Furthermore, Woodley revealed that she had no idea that Aaron Rodgers was a quarterback.
Drafted by the Green Bay Packers back in 2005, Rodgers has been a mainstay at Lambeau Field. Woodley, though, was oblivious to this fact.
"So when we met, I knew he was a football guy, but I didn't know like, what kind of a football guy he was. And I'm still constantly learning… My friends are like, you have got to watch his YouTube greatest videos, and I was like, I don't get it. He's good. But I don't understand."
ADVERTISEMENT
Article continues below this ad For Woodley, Aaron Rodgers is more than just a quarterback. And it seems that his role in the NFL had nothing to do with the engagement.
"I don't know him as a football guy. I know him as the nerd who wants to host Jeopardy. Like, that's the dude I know. He just happens to also be very good at sports," she added.
ADVERTISEMENT
Article continues below this ad
Now a three-time MVP, Aaron Rodgers has a Super Bowl ring to his name. But now the Green Bay Packers QB will be sporting a different ring in 2021.