"Even if it Means Leaning into the Role as a Villain"- Houston Texans Man Predicts Defining Season for Jamal Adams
Over the last couple of weeks, there have been a lot of rumors surrounding a potential trade for New York Jets' safety, Jamal Adams. The 24-year old was picked by the Jets in the first round of the 2017 NFL draft. Since arriving in New York, Adams has been one of the most consistent performers in the league.
However, as per recent reports, the LSU-graduate is pushing for a move away from the Jets this offseason. San Francisco 49ers, Dallas Cowboys are the two NFL teams that are strongly linked to the promising starlet.
But earlier this week, Jets player, LaVeon Bell, said that teammate Adams will stay in New York. But only if he is offered a long-term contract.
Houston Texans player expects big things from Jamal Adams this season
In a recent column for Football Morning in America, Houston Texans' player, Michael Thomas, wrote about Jamal Adams in brief. Thomas heaped praise on the two-time Pro Bowl player.
He added that Adams could be 'face of the league' in the coming years while comparing him to NFL great, Richard Sherman.
"I think I want to see defensive players have the same marketability and opportunities as the "faces of the league" as offensive players. Richard Sherman is probably the closest thing we have."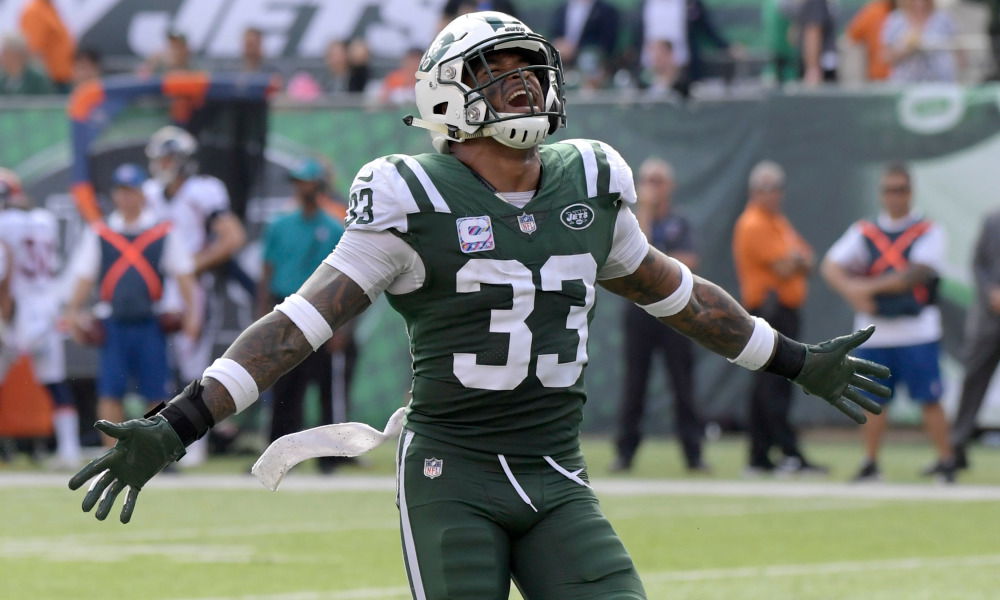 "He built that larger-than-life persona at the height of the Legion of Boom in Seattle and that's the sort of thing we need. The bigger a player like Richard Sherman is, the better it will be for the next generation of defensive superstars, like a Jamal Adams, so that they can continue to grow their marketability and raise their platform," Thomas wrote.
ALSO READ- "Jamal Adams Wants to Be With the Jets" – Teammate Le'Veon Bell Makes Bold Revelation
Thomas wants defensive players to shine, even if it means being 'The Villain'
Thomas further spoke about how defensive players deserve more recognition in the league. He added that Jamal Adams has the potential to make it to the next cover of NFL Madden as well.
"Obviously that persona has to come with performing on the field, and that's why I think Jamal Adams is probably the next big thing who could fill that outsized role after Richard Sherman. His productivity on the field is there."
"I don't know what exactly the hype looks like – maybe it's commercials, like Troy Polamalu with the hair, or maybe it's getting to the point where, like Sherm, he's big enough to make it on the cover of Madden."
"Whatever it is, I just want that for our defensive players, that shine, visibility, and compensation, even if it means leaning into that role as a villain," Thomas concluded.
ALSO READ- NFL Trade Rumors: San Francisco 49ers and Seattle Seahawks Showcase Interest in Jamal Adams