"Ever Hear Brady Talk About Playing Like an…": Aaron Rodgers' 'Selfish' Career Goal Fires Up NFL World After Packers Fail to Qualify for the Playoffs
Published 01/18/2023, 1:32 PM EST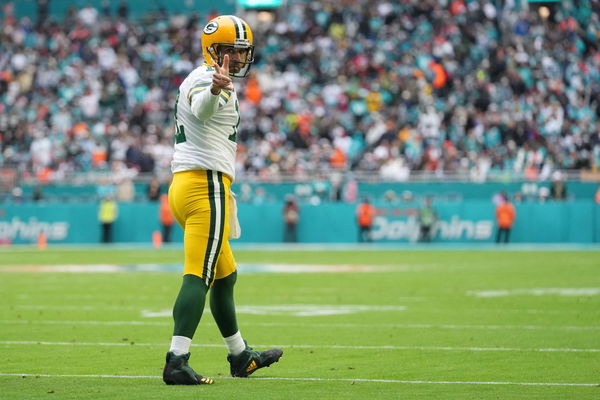 Aaron Rodgers has created quite the shakeup in the NFL world after his most recent appearance on The Pat McAfee Show. The 2011 Super Bowl champion has dropped a few bombs about his future in Wisconsin next year. However, fans have taken distaste with one of his comments about his MVP accolades.
After the close 20-16 loss to the Detroit Lions in their Week 18 deciding fixture, Aaron Rodgers is not in an emotional or mental state to arrive at any decisions right now. However, the 4x league MVP still has considerable faith in his own abilities. Whether he wants to use it with the Packers is not absolute.
A-Rod still believes in delivering at the highest level
ADVERTISEMENT
Article continues below this ad
"In 2019, a lot of people said I was washed, and couldn't really play anymore. And then I won two MVPs in a row," A-Rod said to loud cheering from McAfee and crew.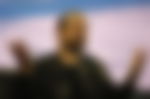 "Do I still think I can play? Of course. And play at a high level? Yeah. The Highest. I think I can win MVP again in the right situation. Is that Green Bay or somewhere else? I'm not sure," the 39-year-old QB added.
The King in the North has not made up his mind yet. However, Aaron put forward a set of conditions for the Packers to adhere to if they wanted No 12 back. And it included the re-signing of some trusted brothers-in-arms. Namely, Marcedes Lewis, Randall Cobb, Allen Lazard, and David Bakhtiari.
Fans misunderstood Aaron Rodgers because of prioritizing the MVP award
The NFL world misinterpreted Aaron Rodgers' belief in himself as selfishness. Twitter was flooded with comments about Rodgers going on about the MVP accolades and not keeping the Super Bowl in mind after just one Lombardi in the bag.
I mean that's kinda the issue. Dude is talking about winning an MVP and not another ring.

— Josh Chavis (@JoshChavis65) January 17, 2023
I'm not even a Tom Brady guy but would you EVER hear Brady talk about playing like an MVP instead of playing well enough to win Super Bowls? https://t.co/KZMJTe06KF

— Peter Bukowski (@Peter_Bukowski) January 18, 2023
Seeing many people criticizing Aaron for this comment, because of course they are, saying why not focus on a SB over MVP? Well, he can only control how he plays, there is an entire team besides the QB (we do know this right?), and don't you think the one takes care of the other?

— J Galica (@JGalica1) January 18, 2023
The fact that he only thinks of MVP (an individual award) as a measurement of success in a team sport tells you everything you need to know about this man! 1 SB in almost TWO DECADES!!! Overrated!

— DeeDee 🏈 (@Dee34170197Dee) January 17, 2023
Interesting that his goal is winning an individual trophy.

— Philip Fracassi (@PhilipFracassi) January 18, 2023
ADVERTISEMENT
Article continues below this ad
Detroit Lions QB Jared Goff got the new King in the North shout-outs after taking the Lions from a 1-6 record this season to finish 9-8. And A-Rod has some competition for the throne in his own division. Rodgers had an average season, throwing under 4000 yards for the first time in 5 years. He also threw 12 interceptions (2nd highest in his career) in the 2022 season.
ADVERTISEMENT
Article continues below this ad
WATCH THIS STORY: Phil Mickelson once taught 4x NFL MVP Aaron Rodgers his iconic thumbs-up celebration
Aaron seemed to be in a good mood on the show. However, he will not be interested in a Packers rebuild next year. With Tom Brady's free agency starting as well, the post-Super Bowl months will bring truly exciting headlines for the NFL world.