"Ever Heard of Tom Brady Lil Bro": Brilliant Performance Against Chargers Not Enough for Patrick Mahomes to Convince Fanbase He's Surpassed TB12
Published 11/22/2022, 10:30 AM EST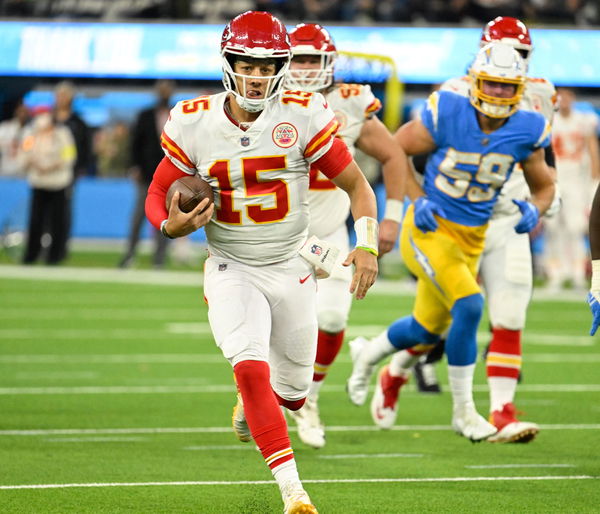 What a game it was for Patrick Mahomes and Co. to have snatched a stellar win from Justin Herbert in the final minutes of a nail-biting thriller. It shall go down as one of the greatest games in NFL history; however, fans weren't convinced to acknowledge the greatness of this young gunslinger, as they draw comparisons with Tom Brady.
ADVERTISEMENT
Article continues below this ad
Kansas would've lost the game if it wasn't for Mahomes engineering the last-minute touchdown. It reminded the fans that they are still the gangstas of the AFC West. It was a toe-to-toe game from the beginning, and the Herbert-led side looked more comfortable scoring the first touchdown in the early quarter itself.
ADVERTISEMENT
Article continues below this ad
While Mahomes had to settle with two field goals, the Chiefs bounced back later in the fourth quarter with 23 points on the scoreboard against the Chargers' 27. His accuracy and precision were on full display when he got possession of the ball at 1:46.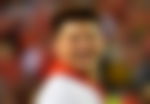 He started running the ball with back-to-back first downs. The gunslinger nailed those 75 yards in seven plays, capped by a 17-yard touchdown pass to his wingman Travis Kelce and bang!
Although Herbert got possession of the ball, he couldn't do any better. He got sacked and passed for an interception, eventually eating up the entire time on the clock. It was indeed a surreal drive that had got praise from Andy Reid himself. "He gives you that confidence," the Chiefs coach said.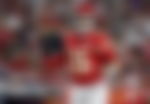 "The more you're around him, the more you see what he does, you know you have a shot," he added. Even Herbert had immense admiration for his opponent, who claimed that Mahomes can execute all kinds of passes."There is not a throw on the field that he can't make. He's able to do everything. He's obviously one of the best to ever do it." Herbert said ahead of the game. Well, Mahomes didn't disappoint him and in fact, handed him a stinging loss for a lifetime.
Patrick Mahomes draws comparisons with Tom Brady
A few days ago, the Buccaneers quarterback Tom Brady pulled out a dramatic win against the LA Rams this season. Without any timeouts and 44 seconds left on the clock, Brady led a similar drive to a game-winning touchdown. While Mahomes' recent heroics are on the table, fans believe Brady's game was much better and bashed those who supported the Chiefs passer.
Brady does that in his sleep. Educate yourself

— Cole Lavin (@colelavin42) November 21, 2022
how quick you all forget about brady doing this more times than not.

— Bone (@tonyhendrxx) November 21, 2022
yeah but i'm sorry brady has done it multiple times

— Nikko A Raftes (@Nraftes3) November 21, 2022
However, many fans mentioned that Mahomes had entered the elite club of last-minute game snatchers.
Brady and Rodgers are the 2 I think of in those situations. Will literally snatch your soul if you leave just the littlest amount of time. Mahomes in that convo now.

— ッ 🧹🧹 (@TruChief710) November 21, 2022
I've seen other greats be money like that for sure, but he's definitely the best at the moment.

— Joe Cooper (@crazyjoecooper) November 21, 2022
Mr. Brady accomplished that feat no more than 70,000,000 times.

— WTP (@WTPsports) November 21, 2022
ADVERTISEMENT
Article continues below this ad
ADVERTISEMENT
Article continues below this ad
There is no doubt about the fact that Mahomes happens to be a generational talent and is slowly emerging toward Brady's stature in the league. Well, the question right now is; whether the comparison is fair?
Watch This Story: Tom Brady Has This Popular Golf Influencer Falling Head Over Heels For Him Weeks After Gisele Bundchen Divorce
Edited By: Gurjyot Singh Dadial