"Every Fan Is Sick of You": Disappointed Cowboys Fans React to Jerry Jones Repeating One Word to Describe Cowboys Season End
Published 01/23/2023, 3:00 PM EST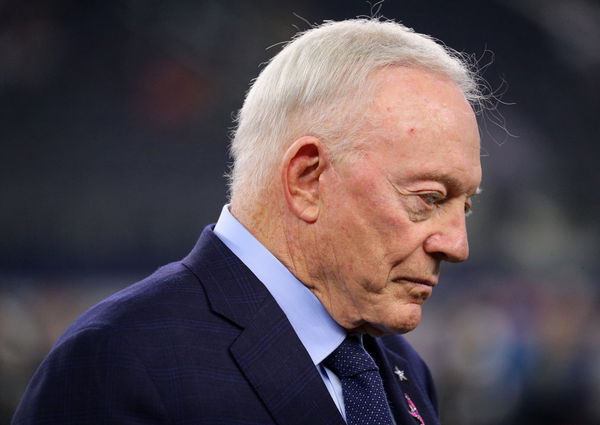 The NFC divisional round curse continues to haunt Jerry Jones and the Dallas Cowboys as the team fumbled against the 49ers on Sunday. This is the second straight loss for America's team in back-to-back seasons missing the Super Bowl run by a narrow margin. Certainly, the Billionaire looked seemingly disappointed and expressed his emotion in one word.
Jones said that he was "sick" for coming up short and credited the opponents for their phenomenal gameplay. Not to mention, the turnovers from Dak Prescott did play a crucial role in the loss. And now, the management will look forward to correcting their mistakes in the coming offseason.
ADVERTISEMENT
Article continues below this ad
Apart from their own jitters, the Niners offered great resistance. The only time Cowboys scored a lead was during their first touchdown posting 6-3. However, Brett Maher's extra-point attempt was blocked.
Thereafter, Prescott's side had to settle for two field goals, eventually going down 19-12 by the end of the final whistle. Since 1996, America's team hasn't gotten past the NFC divisional round. Interestingly, it was the last year they had won the Super Bowl. Hence a title drought continues to haunt the Cowboys' locker room.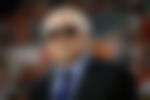 While speaking to the reporters in the post-game press conference, Jones mentioned that things didn't go as planned. "Our team is one that could have handled the situations on anything we had tonight," Jones said, per Wfaa.com.
"We came up short. We're sick. Just sick. Sick. Frankly, turnovers do settle the scores in games like that. And I'm so disappointed for our fans. This felt good today, felt good with the team. But San Francisco had something to say about that," he added in the interview.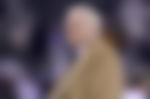 Moreover, this loss brewed theories on social media concerning the job security of head coach Mike McCarthy. Jones clarified that his role at the helm is secured, and the veteran shall continue to render his services.
Fans call out Jerry Jones and the team's future
No doubt the Cowboys boast a phenomenal team filled with talents in each and every unit. However, they failed to show up, leading to a terrible heartbreak towards the end. Netizens held Jerry Jones responsible and blamed the poor coaching management.
And every fan is sick of you! Go away!!!

— Jon Blackwell (@jonblackwell) January 23, 2023
Get rid of Prescott and Draft a damn 1st round QB1 like every other franchise

— Ajit (AJ) Narasimhan (@aj_narasimhan) January 23, 2023
Tired of Jerry. Tired of Kellen Moore. Enough's enough.

— DALLAS (@DevstatrOMeGA) January 23, 2023
If you're actually sick trade Dak 🤷🏻

— Mike Cooper (@MikeCoooooper) January 23, 2023
Jerry Jones is the problem!!!

— Jake Harrington (@jake_harrington) January 23, 2023
ADVERTISEMENT
Article continues below this ad
ADVERTISEMENT
Article continues below this ad
According to Jerry Jones, the only thing that made the difference was the quarterback. Prescott could have been better, but those interceptions and inaccuracies catalyzed their path towards a frustrating defeat.
Watch This Story: Tom Bradys Teammate Cum Bestfriend Rob Gronkowski Desires To Team Up With Bills Superstar QB Josh Allen