"Everybody Forgets About All the Bust Drafts. You Drafted Two GOATs!": Tom Brady's Founding Coach Bill Belichick Gets Defended by Hall of Famer For Picking The Wrong WR
Published 07/20/2022, 6:00 AM EDT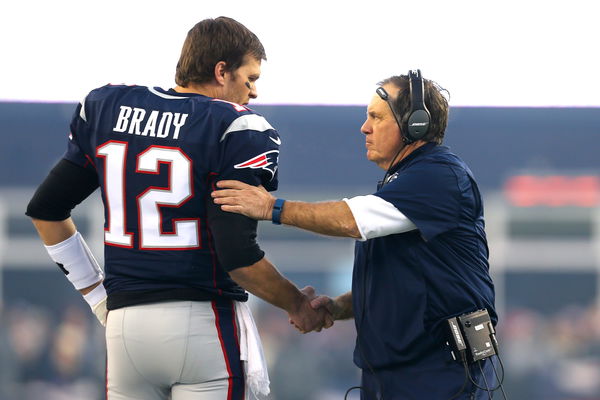 Bill Belichick is among the true prophets of the New England Patriots' success. His visionary insight got some of the greatest NFL athletes and has a good taste of Super Bowl glory. However, even the GOATs miss out on a few things. GM Belichick also had terrible picks in the draft. But bringing in Tom Brady and Rob Gronkowski overshadowed the Patriots' dire draft picks.
ADVERTISEMENT
Article continues below this ad
After several trade attempts, the Patriots hit the lever for N'Keal Harry. The franchise dealt the WR to the Chicago Bears in exchange for a 2024 seventh-round pick. Harry had a challenging career and frequently suffered injuries. His Patriots' future also appeared precarious.
ADVERTISEMENT
Article continues below this ad
During the UNDISPUTED: Skip and Shannon broadcast, Hall of Famer Shannon Sharpe discusses why no one can criticize Bill Belichick for the bust deal of N'Keal Harry. Moreover, just because he chose Tom Brady and Rob Gronkowski, the two most significant players in NFL history.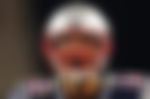 "It's a bad draft. Pick it may be one of his worse. Because [Bill Belichick] took Bethel Johnson in the second round, Chad Jackson in the second round. He traded up to get Chase Jackson. Brandon Tate in the third round. Taylor Price, third round Aaron Dobson. This pick looks worse because here are some of the guys that went after he took N'Keal Harry. Deebo Samuel, A.J. Brown, D.K Metcalf, Terry McClure." Said Sharpe.
He adds, "But see when you get Brady, you get Gronk, Richard Seymour's going to the Hall of Fame. He did draft DeSantis Samuel, who had a great career, and Jamie Collins in the second round. Julian Edelman in the seventh round you drive Brady and Gronk, everybody.  Forget about all the bust drafts. You drafted two GOATs."
Has Bill Belichick lost the golden intuition after picking Tom Brady?
ADVERTISEMENT
Article continues below this ad
NFL enthusiasts see Head Coach/GM Bill Belichick as a true genius with the eyes of a visionary. Having most of the command, he built the New England Patriots as one of the most desirable franchises in the NFL legacy. He brought Tom Brady and Rob Gronkowski and strengthened themselves as the GOAT. However, Brady is now with the Buccaneers, while Gronk chose retirement. Did GM Belichick get someone like Thor, the Mjölnir worthy in Asgard?
ADVERTISEMENT
Article continues below this ad
Bill Belichick brings in Mac Jones to fill in the void. Undoubtedly, he gave out incredible effort in his rookie season. Compared to before, Bill Belichick might now play a leading part in the sophomore-year quarterback's growth. Moreover, losing an asset like Josh McDaniels may not be a plus. But Belichick can provide some relief.
Watch This Story: Tom Brady Went to the Same High School As This Controversial MLB Hall of Famer Who Was Also a 14x All Star
Edited By: Gurjyot Singh Dadial