"Everybody's Got A Price": Aaron Rodgers Wants 'Tiger Woods Money' If He Wants To Play LIV Golf Tour
Published 08/10/2022, 2:31 PM EDT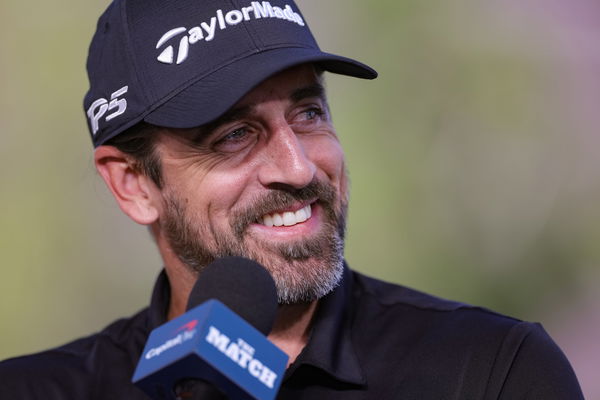 One of the most distinguished quarterbacks of the league, Aaron Rodgers from the Green Bay Packers, dropped numerous hints about his retirement. Many speculate what will A-Rod do after he ends his ties with his football career. Fans have seen him play tremendously on the sixth iteration of The Match. He went against Josh Allen and Patrick Mahomes. Tom Brady was his teammate. Rodgers' golfing pedigree is splendid and thus many speculate if golf is something that is cooking in the QB's mind.
ADVERTISEMENT
Article continues below this ad
For now, the Green Bay shot caller announced that he may not want to follow in the steps of the Tampa Bay QB, Tom Brady. However, golf is something he can look into.
ADVERTISEMENT
Article continues below this ad
Will Aaron Rodgers play golf?
On an appearance on the podcast 'Pardon My Taste', Aaron Rodgers told the hosts about his plans after retirement. He is interested in hosting shows. However, he was asked about the possibility of signing and playing for LIV.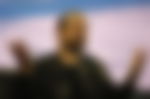 Aaron Rodgers' golfing skills maybe just as good as his football skills. Seeing the QB's passion for golf, LIV Golf is ready to offer him a deal. "150 for last place seems like a pretty, pretty fair offer," said Rodgers.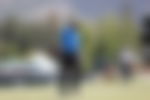 When the host asked what would be the number that Rodgers would like LIV to offer, he said, "Probably around Tiger [Woods] number." Tiger Woods was offered $800 million, but he rejected it. The Packers QB said, "Everybody's got a price."
ADVERTISEMENT
Article continues below this ad
Is a future in the LIV viable for Rodgers?
The LIV League has started quite a stir in the previous few months. They broke away from the PGA Tour and received massive backlash for it. Backed by the Saudi Arabian wealth fund, they filed an antitrust lawsuit.
However, the league offers enormous amounts of money to golfers. Many high-profile players have been reported to have received almost $100 million as a signing bonus.
ADVERTISEMENT
Article continues below this ad
For now, Rodgers is heading to play with the Packers for three more years, thanks to the extension contract he signed. He will be surely aiming for the Super Bowl ring. After that, if he gets the right opportunity, we may see Rodgers on a new and exciting path in the LIV golf tour.
Watch this story: Tom Brady Went to The Same High School As This Controversial MLB Hall of Famer Who Was Also A 14x All-Star