Everything You Need to Know About Laurent Duvernay-Tardif
Published 12/09/2020, 7:36 PM EST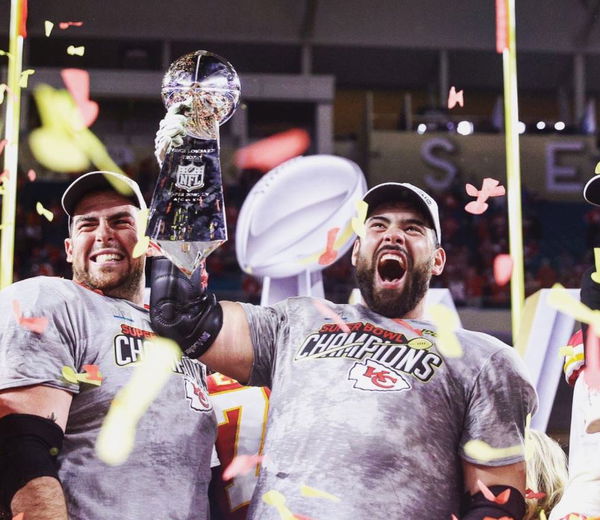 ---
---
The NFL has seen four individuals with medical graduates start as players; Canadian native Laurent Duvernay-Tardif is one of them. The McGill University alum is a guard for the Kansas City Chiefs. They drafted him in the sixth round of the 2014 NFL draft.
ADVERTISEMENT
Article continues below this ad
Ahead of the 2020 NFL season, Laurent opted out to use his medical degree in order to comfort the COVID-19 afflicted back home in Canada. He graduated from McGill University in the year 2018 with a degree in Doctor of Medicine and Master of Surgery (M.D., Ch.M.).
Laurent Duvernay-Tardif receives an award on behalf of frontline workers
ADVERTISEMENT
Article continues below this ad
Tardif was part of the superstar Kansas City Chiefs outfit that won the Super Bowl under coach Andy Reid in February 2020. But, he gladly set aside his personal ambitions in order to join the battle against COVID-19.
Earlier today, the Pro Football Hall of Fame tweeted a picture of a mannequin in a face mask, medical visor, and gray scrubs and the Chief's logo, and a white lab coat on another stand.
The Super Bowl winner Duvernay-Tardif said he was honored to see his lab coat and medical scrub on display. He tweeted, "I am truly honored to receive this recognition from the Pro Football Hall of Fame. I accept this on my behalf, but also on behalf of all frontline workers who have dedicated their lives to protect our communities. Thank you!"
This year has been a really tough one for everyone. But there are people who fight day and night to keep us safe. By putting themselves in the line of danger, they assure our safety.
Duvernay-Tardif was among five athletes to be recognized as the Sportsperson of the Year. He shared the title with teammate Patrick Mahomes, Los Angeles Lakers star LeBron James. Breanna Stewart of the WNBA's Seattle Storm and women's U.S. Open champion Naomi Osaka also made the cut.
At present, Laurent Duvernay-Tardif is working at a long-term care facility in Montreal. According to an agreement between the NFL and the NEPLA, all players who opted out of 2020 shall receive a $150,000 salary, and their advance and their contract will toll.