Ex-Dallas Cowboys Star Claims He's Lost Faith in Owner Jerry Jones; Calls Him Out For Not 'Making Offseason Moves'
Published 05/25/2022, 11:10 AM EDT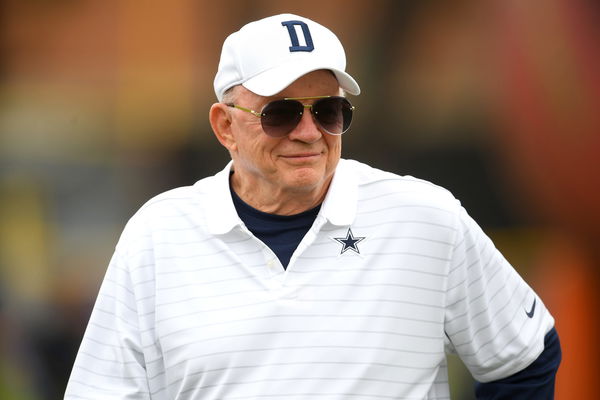 Dallas Cowboys owner Jerry Jones is under continuous pressure for various reasons. The decisions that he has made for the franchise haven't turned out well for them. Moreover, he is unable to choose the right personnel for his team. It has been a continuous trend over the years.
The Cowboys haven't tasted success since the turn of the century. This has resulted in visible frustration of Cowboys fans and former players, who were used to seeing their team having success. Former Dallas Cowboys Defensive End Marcus Spears is distraught with the way the franchise is being run.
ADVERTISEMENT
Article continues below this ad
During his appearance on ESPN's First Take, Marcus Spears claimed that the Dallas Cowboys have a better chance of bringing the championship to the city before the Cowboys. Stephen A Smith and Kendrick Perkins were shocked by seeing Marcus losing hope for his former team.
Marcus Spears further gave reasoning about his lost faith in the Cowboys. He said, "I have not lost faith in Rain Dakota Prescott. You know who I lost faith in and I have a lot of faith that Is reasoning for it, It's Jerry Jones, Ok?  Listen, y'all, did y'all see all these moves these teams made to get better this off-season, What Dallas did?" Stephen A Smith responded and said, "Save money!"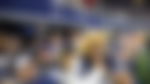 Spears further said, "In order to win a Championship, you have to become better as a football team, and they ain't did that. I bet you this off-season Mark Cuban will." He certainly believes that the Mavericks are in a better position to win before the Cowboys. Primarily due to their owner Mark Cuban, who is doing a good job.
What has gone wrong for Jerry Jones and the Cowboys?
ADVERTISEMENT
Article continues below this ad
As stated earlier, the decision-making by Jerry Jones has been horrible for the franchise. He has continuously let go of good players and has overpaid many players. The best example of it is Amari Cooper. He was the WR1 for the Cowboys last season. Still, Amari Cooper makes his way to the Browns this year.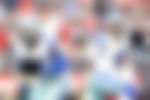 Their salary cap issues seemingly originated when they slightly overpaid Dak Prescott and Ezekiel Elliot. Both of them are key players for the Cowboys, but people around the league knew that they overpaid them. As a result, the Cowboys are now facing issues in paying other players.
ADVERTISEMENT
Article continues below this ad
This has been a continuous trend for the franchise. Jerry Jones makes the important decisions for them, and as a result, he is always under the heat. Cowboys fans are also very unhappy with the decisions made around the franchise, and nobody knows when things will get better for them.
Watch This Story: Colin Kaepernick's Super Bowl Rival, Bengals Legend & Browns Best Ever Amongst The 5 Most Underrated NFL Quarterbacks Of All time