Ex-New England Patriots Linebacker Suffers Scary Accident At Airport; Shares Incident On Social Media
Published 06/18/2022, 10:30 AM EDT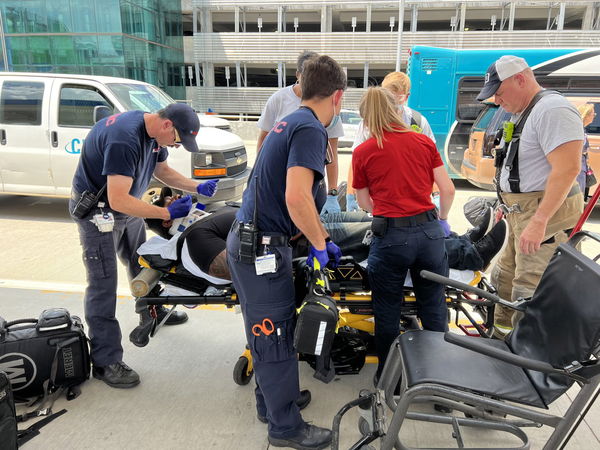 The New England Patriots have had a spectacular run in the past few years. Many would consider giving the credits to Tom Brady. However, there are a few unsung heroes of the franchise who have helped clinch the enormous success. However, one of the former Patriots linebackers has asked his fans to pray for him after suffering an unfortunate incident.
Former NFL linebacker Brandon Spikes was one of New England's finest defensive athletes. He came into the league as a high skilled linebacker from the University of Florida. He would utterly bludgeon oppositional attacking players. Moreover, under Bill Belichick's scheme, he appears to be the ideal opponent battlewagon.
ADVERTISEMENT
Article continues below this ad
In recent times, the Ex-New England Patriots LB shares an update of himself, but it's not as positive as one might think. Brandon Spikes reveals on Twitter that he was injured in a frightening accident at an airport on Wednesday. He mentions an airport bus hit him, which is the reason for the mishap. In addition, he humbly asks for the prayers of Patriots fans all over the nation to counter this.
In the photograph, the Ex-NFL LB is on a stretcher. A team of medical professionals is surrounding him, with one of them placing a neck brace on spike's neck. As of this composition, the magnitude of Spikes' injury issues is also unknown.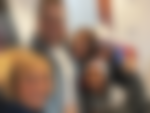 ADVERTISEMENT
Article continues below this ad
Spikes had uploaded a clip of himself boarding a flight on Tuesday and sipping coffee early on Wednesday before the unfortunate incident. It's unknown what happened between those two pictures or the extent of Spikes' harm, but the photos he shared online appear to be troubling.
Brandon Spikes: New England Patriots' Defensive Behemoth
From 2006 to 2009, Brandon Spikes was a phenomenal college player at the University of Florida. While assisting the Gators to win two national titles, they named him to three first-team All-SEC teams and two consensus All-American teams. The New England Patriots selected the LB in the second round of the 2010 NFL Draft, and he stayed with the team until 2013.
ADVERTISEMENT
Article continues below this ad
Spikes played for the Buffalo Bills in 2014 before rejoining the Patriots, though he never saw action during his second tour with the squad. However, he got cut prior to the 2015 season. Brandon had 349 tackles, six forced fumbles, two sacks, and a fumble recovery in his career. With New England, he made it to the Super Bowl once. Even though he didn't come off a severe injury in his NFL career, this accident looks rather concerning. Any updates over Brandon Spikes' injury will be reported.
Watch This Story: Colin Kaepernick Donated His Sneaker Collection in Epic Show Of Kindness to Help the Homeless