Ex NFL Star Finds Validity in Antonio Brown Ranting About Colin Kaepernick
Published 05/09/2022, 4:45 PM EDT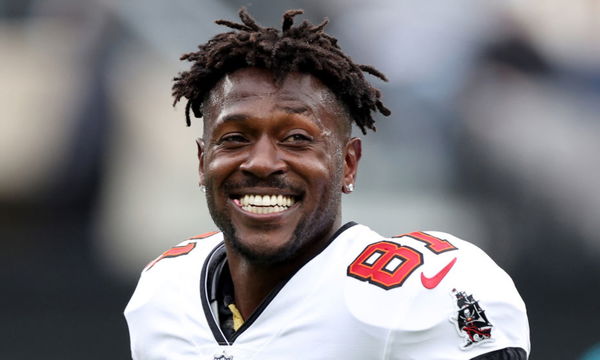 Antonio Brown has been going around on a promo tour for his music album. He has appeared on multiple interviews during the past few weeks. But more than his music, the comments made by the WR about former San Fran quarterback Colin Kaepernick made headlines. And now a former NFL linebacker, Shawne Merriman or better known as "lights out" said that AB might not be that off.
AB's comments were all over the news. He called Kap names and made the argument that the QB was doing well after moving on from the league. As per AB, Kap has the Nike deal which is worth a lot and he also took a settlement from the league. Shawne Merriman said that AB's take actually has some validity.
ADVERTISEMENT
Article continues below this ad
The former San Diego Charger said, "He makes some valid points about Colin Kaepernick, saying that, you know, he took the money from the NFL. The settlement. The Nike commercials — all these things," 
Merriman shares AB's sentiment. Kaepernick and AB both have been out of the league. And both have been making a bid for a return. But as AB said, the two are not in the same situation. And the former linebacker agrees:
"Well, I think a lot of people think that way about all the other stuff that Colin Kaepernick has going on, and his opportunities that he's had to get back in the NFL, and just hasn't."
Antonio Brown gets support for his comments on Colin Kaepernick
Merriman was logical about his argument. The former linebacker pointed out that a lot of people probably agree with AB. But since his image is so tarnished by various factors, people aren't willing to listen to him. Merriman said, "We get the message but people aren't trying to listen to the messenger."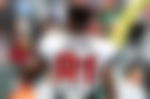 AB still has a strong following. Both online and offline. But the opinion of others around the NFL has been less than perfect. Most don't seem to believe that AB's off field issues were ever going to go away. And although from the looks of it, AB has changed for the better.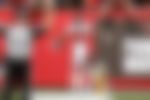 He has a new rap album and along with that he has developed seemingly great friendships with some people in high places. And some old friends who have always been in his corner, like money man, Floyd Mayweather.
ADVERTISEMENT
Article continues below this ad
A Fresh Stance in AB's Support
Merriman's stance is completely fresh coming from an ex NFL player. Colin Kaepernick's issue has always polarized people. And even when later the things he stood for or against, were accepted by the league publicly, he never got reinstated to his old job. Some even argue that he was only sent away because of his performance, everything else came later.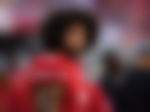 ADVERTISEMENT
Article continues below this ad
One thing remains, if he doesn't find an NFL home this off season, it is very unlikely that after next year's draft, which is regarded as QB heavy, Kap will be entering the league. Most teams with a need for a play caller will be looking at the draft and the movements inside the league that the draft makes.
Watch this Story: Tom Brady Posts Epic Photos From Miami Grand Prix Including Michael Jordan, Lewis Hamilton, Toto Wolff, And David Beckham