Ex-Patriot Believes Issues Between Tom Brady and Bill Belichick Are 'Made Up by the Media'
Published 09/25/2021, 8:00 AM EDT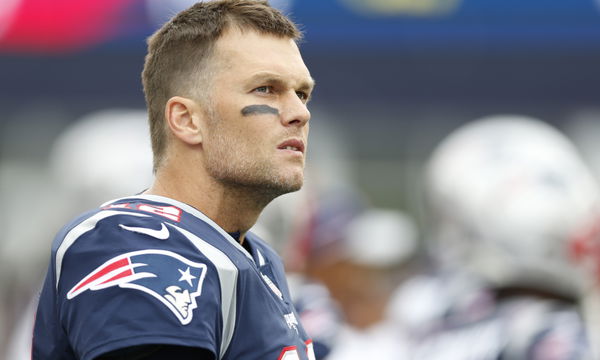 ---
---
Recently, former New England Patriots linebacker James Harrison appeared on 'The Rich Eisen Show' to open up about the discord between Tom Brady and Bill Belichick. His appreciation for the head coach carrying forward the Patriots way was most genuine and understandable.
ADVERTISEMENT
Article continues below this ad
His tenure with the Patriots was short-lived as he retired after just one season with them. However, he believes that the approach adopted by the Patriots head coach is something that should be appreciated by someone who likes to be disciplined. And that is exactly how they want to preserve the heritage of the franchise by passing on the baton of discipline to the next generation of athletes.
ADVERTISEMENT
Article continues below this ad
Big revelation on Bill's response to Brady's trainer
Apparently, after being asked about the impact of Brady having his personal trainer around coach Bill, he said, "I mean he was there, but I never saw him [Brady's trainer]. I mean, they had their own area that they would go to, like an office, I guess. And that's where he would go get his treatment, you know. I believe he even allowed other guys who wanted to get treatment to use him, and so on and so forth. But like I said, it was not like 'Oh don't go in this area because Tom and they're training,' no it's nothing like that."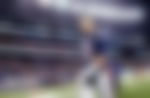 James's disclosure on the matter is entirely contrary to the recent news circulating around that Bill could not stand the presence of Brady's trainer, Alex Guerrero. This brings forth two very contradicting sides of the head coach, Bill Belichick, which is simply more complex than the matter itself.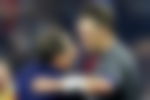 Was Tom Brady treated like a 20-year-old?
ADVERTISEMENT
Article continues below this ad
Rich Eisen tried to dig further by asking Harrison about his knowledge of the Brady and Bill discord. "That's just stuff that the media was making up. I sat there. I look for it, believe me, nothing," James replied. "I'm like, okay, the Patriots have their own stuff going on like other teams do. And I get there and it's like wow I see why it's us versus everybody and that's the mentality they use. Because from what I've seen and what I've read, it is night and day from what is being told and what is actually happening. That's why they bond together and stick together and pride the way they do."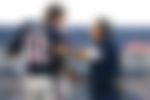 The contradiction made by James Harrison on the remarks that surfaced during the past two days just reveals the open ends to this matter. These matters cannot be settled unless Tom Brady himself opens up. Which side are you on? Let us know in the comments below.
ADVERTISEMENT
Article continues below this ad