"Excorcised a Lot of Demons": Aaron Rodgers in Full Hollywood Flavor After Marquee Win Over Dallas Cowboys
Published 11/14/2022, 9:15 AM EST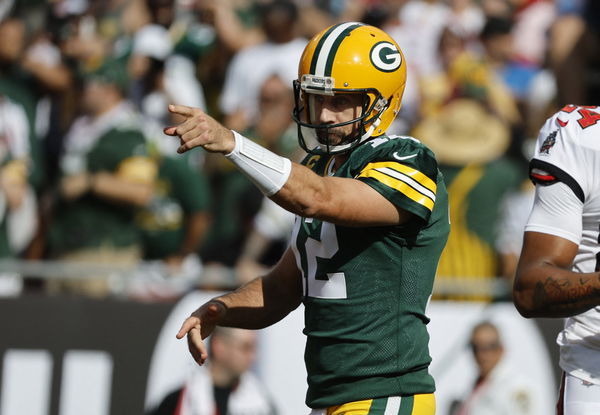 Aaron Rodgers and the Packers still have hopes for this season. This passion was visible on SNF when the Green Bay Packers beat the formidable Dallas Cowboys in overtime. A-Rod let the fans know how he felt after the game and no. 12 wants Lambeau Field to be more explosive in the future.
A-Rod led the Packers to a 31-28 OT victory against the Cowboys. This put to an end the five-game losing streak for the Green Bay Packers. Aaron Rodgers was happy with the offensive effort his team displayed and was specifically appreciative of Bucs rookie receiver Christian Watson.
ADVERTISEMENT
Article continues below this ad
Aaron Rodgers drives the comeback against the Cowboys
Aaron Rodgers and the Green Bay Packers hosted former coach Mike McCarthy at Lambeau Field. The Packers definitely won the battle of the past and the present last night. After trailing 7-0 in the first quarter, the Packers came back with A-Rod leading the way with 224 yards of passing with a 70% completion rate and 3 touchdowns.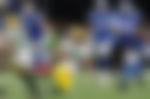 All 3 touchdown throws from the veteran QB went to rookie receiver Christian Watson. Watson had dropped a wide-open catch in the 23-7 loss to the Minnesota Vikings in the opening week of the season. However, Rodgers thinks Sunday's exceptional performance was redemption for the 23-year-old from North Dakota St. "I'm really proud of Christian," Rodgers said. "I think that over-the-shoulder catch exercised a lot of demons. Really proud of him."
Christian Watson had a monster rookie game with 107 receiving yards on 4 receptions and 3 touchdowns. Wide receivers Sammy Watkins and Allen Lazard also made 3 receptions each. Aaron Rodgers has continually expressed his disappointment with his receivers. However, things finally clicked for the Green Bay Packers against the Cowboys.
ADVERTISEMENT
Article continues below this ad
Is this the road to the playoffs for A-Rod and the Packers?
Green Bay showed considerable improvement in their offense against the Dallas Cowboys. The rushing game was on full display and RB Aaron Jones ran for 138 yards, including a rushing touchdown. It was all good news for Rodgers too, who had 0 interceptions in the game after recording a career-high 3 interceptions in their last game against the Detroit Lions.
ADVERTISEMENT
Article continues below this ad
WATCH STORY: How rich is NFL star Patrick Mahomes compared to billionaire LeBron James and Aaron Rodgers
The Packers' defense also dealt with Dak Prescott and the Dallas offense efficiently, especially in the overtime period. Dak had 3 touchdowns in the game. However, Packers safety Johnathan 'Rudy' Ford made 2 crucial interceptions on Dak's throws and turned the game around for the Cheeseheads. The 4-6 Packers host Derrick Henry and the Tennessee Titans on Thursday. Can A-Rod take them to the playoffs?
Edited By: Gurjyot Singh Dadial