'Failure Doesn't Get You into the Zone'- NFL Analyst Disagrees With Patrick Mahomes' Take On Defeat and Success
Published 04/17/2021, 8:58 AM EDT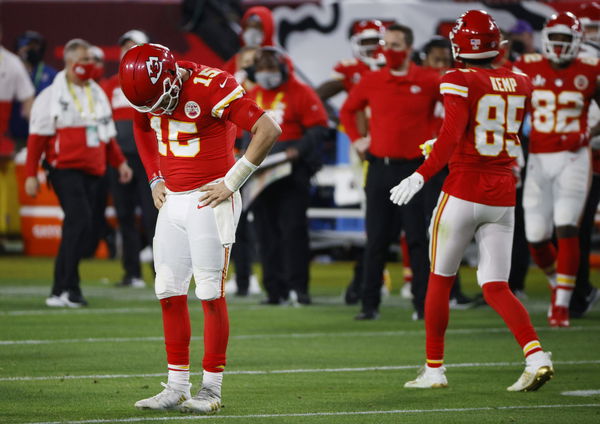 ---
---
Patrick Mahomes has been spending his offseason reflecting on the defeat the Kansas City Chiefs were handed by the Tampa Bay Buccaneers in Super Bowl LV.
ADVERTISEMENT
Article continues below this ad
A 31-9 romping at the Raymond James Stadium was not one that many saw coming. The defending champions were outplayed in every aspect as the Bucs led by the evergreen Tom Brady claimed football's biggest prize.
Reflecting on the defeat, Patrick Mahomes recently came out and said that he feels facing defeat will end up helping him more than success.
ADVERTISEMENT
Article continues below this ad
Mahomes' comment is one that could be taken up as a topic for debate. Does losing really help one more than winning? One NFL analyst clearly does not agree with Patrick Mahomes' train of thought.
Patrick Mahomes must focus on his successes
During a recent segment of Speak For Yourself, NFL analyst Marcellus Wiley weighed in on the comments made by Patrick Mahomes.
"In my mind, let's just say this. The most efficient, optimal model of behavior is to learn from your pattern of successes more so than your failures.
"Why? Because when you try to learn from your failures, all you're doing is looking at something bad that happened, and it's jarring. And it makes you re-evaluate, correct?" said Wiley.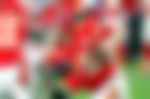 The analyst said that building on a winning mentality will only further give the push needed to achieve success.
"But when you win, and you're trying to like build off of your successes. You're using that positive momentum. And it's more encouraging.
"And also guess what it is, it's easier to snowball. That's why the rich get richer. That's why success begets success," he added.
Further talking about its role in the NFL, Wiley said that it is only success that can help a player tap into the zone.
"Have you ever been in the zone, when you are playing in the game? What gets you into the zone? Success. Failure doesn't get you into the zone, failure gets the doubt birds flying over your head," he said.
ADVERTISEMENT
Article continues below this ad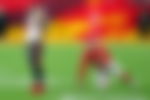 "You got to build on the successes to the point where it's mindless, you don't even think about it. It's beyond instinct. It's just you."
Do you agree with Wiley's comments? Or do you relate more to what Patrick Mahomes had to say about the matter?
ADVERTISEMENT
Article continues below this ad