Fastest WR Tyreek Hill Claims These Cornerbacks Including Jalen Ramsey Have Been Able to Slow Him Down
Published 05/11/2022, 7:30 AM EDT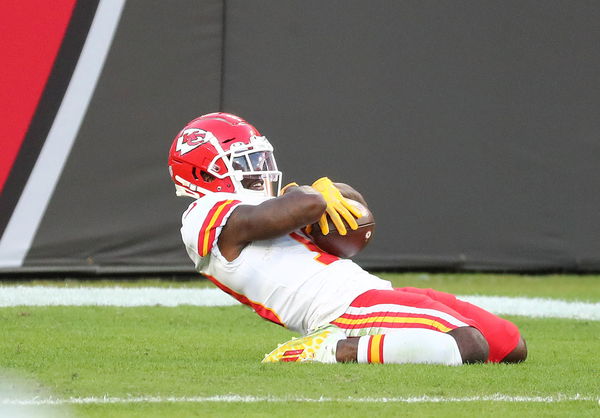 Tyreek Hill is the fastest player in the NFL today. But there are a few cornerbacks that have been able to slow the cheetah down. As the saying goes, "The best defense is a good offense." Recently, the wide receiver listed some of the best CBs he has ever faced off against.
Football is a game of offense and defense. While most people enjoy the attack scoring points, some enjoy watching the defense manhandle other players. The NFL is a tough league. Only the best of the best can survive the hard-hitting action. Let's see who was able to stop Hill's attack.
ADVERTISEMENT
Article continues below this ad
The toughest cornerbacks Tyreek Hill has ever faced
The fastest wide receiver in the NFL, Tyreek Hill, recently appeared on an episode of Laugh Out Loud Network with Kevin Hart. While the show is about relaxing and having an ice bath, Hart was asking some hard questions. One of those questions was, who are some of the toughest cornerbacks that Hill has ever faced?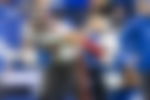 The newest Miami Dolphins WR replied, "Some good d-backs, man." He adds, "Probably Xavien Howard, Miami Dolphins. He's real good. Jalen Ramsey is at the top. Chris Harris from the Chargers. Tre White from the Buffalo Bills. Guys like that. There's a lot of guys." Chris Harris and Tre White are some of the best defensive players in the league. But the name that is not surprising is Jalen Ramsey. 
ADVERTISEMENT
Article continues below this ad
Jalen Ramsey and Tyreek Hill have faced each other twice in their careers. Their friendly rivalry started when Hill was in Kansas and Ramsey was in Jackson. Ramsey is the GOAT CB for many fans. Hill has a lot of respect for the defensive star. He has spent several seasons stopping attacks dead in their tracks. Ramsey has locked down many WR1s in the league. Nobody can get past him.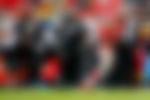 ADVERTISEMENT
Article continues below this ad
Now a Super Bowl LVI champion, Ramsey plays as the CB1 for the Los Angeles Rams. He is planning to 'run it back' with the Rams next season. With a defensive wall like him, LA might take the Lombardi Trophy home again next season. It is no surprise that Hill considers Ramsey as the toughest opponent he has ever faced. Who are your favorite defensive players?
Watch This Story: NFL Legends Tom Brady and Julian Edelman Extend Support to Hank Lockwood of Barstool Sports; Find Out Why