FIRST LOOK: Tampa Bay Buccaneers Reveal Images of Rob Gronkowski in 2020 Team Kit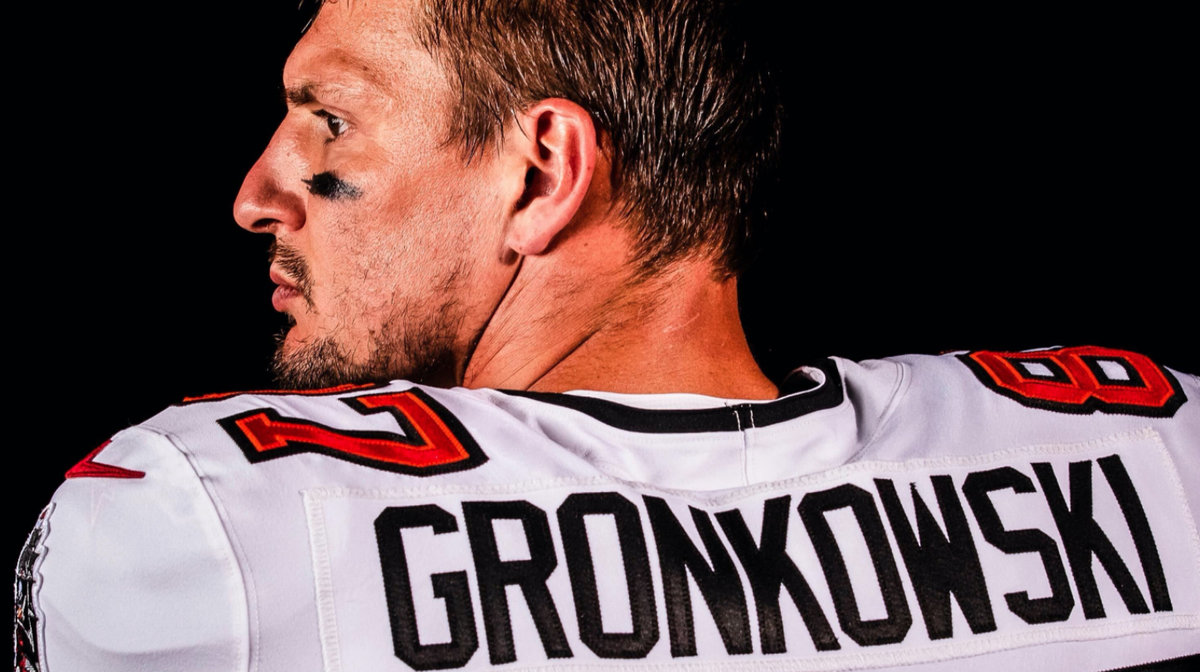 Recently, the Tampa Bay Buccaneers unveiled the first images of new signing, Tom Brady, decked out in their gear. This time, it was Rob Gronkowski who took his turn in front of the camera. Suffice to say, The Gronk really rocked the look, and he seems ready to link up with Tom Brady.
His first reaction was, "Wow, look at that, baby! That's beautiful, man."
The Gronk came out of retirement in April after being traded to the Bucs for a fourth-round pick. In other words, this will be his 10th NFL season, but his first as a Buccaneer. The best part is that he will reunite with quarterback Tom Brady, and together, the two could potentially wreak havoc.
We present to you… @RobGronkowski 😎

📸: https://t.co/GZClxNzBzT pic.twitter.com/iLGLIUY3Jn

— Tampa Bay Buccaneers (@Buccaneers) June 18, 2020
Why did Rob Gronkowski return?
Rob Gronkowski's retirement came after the Patriots won the Super Bowl LIII. When he returned, the legendary tight end made it explicitly clear that he wanted to come out of retirement to join hands with Brady in Tampa Bay. The good news is that he has got his wish.
The Bucs gave Rob Gronkowski his familiar No. 87, so fellow tight end Jordan Leggett had to switch to No. 81. Gronkowski even noted that he would use the photographs as his Mother's Day gift.
The Gronk attributed his return to his mother, who convinced him to get back in the game. Speaking on The Ellen Show, he said, "You know, everyone keeps asking me, 'Did Tom (Brady) get you to Tampa?' Well, of course it didn't hurt that Tom went to Tampa, you know, and the opportunity to go to Tampa was there too. But you know, Tom was like the appetizer, and then there's a few other reasons. I love the weather, but the main course, the main reason why I came down to Tampa to play is because my mother lives two hours away."