"F**k The NFL!" – Los Angeles Rams Legend Reveals Hilarious Story About Fellow Legend Lawrence Taylor
Published 10/21/2021, 12:57 PM EDT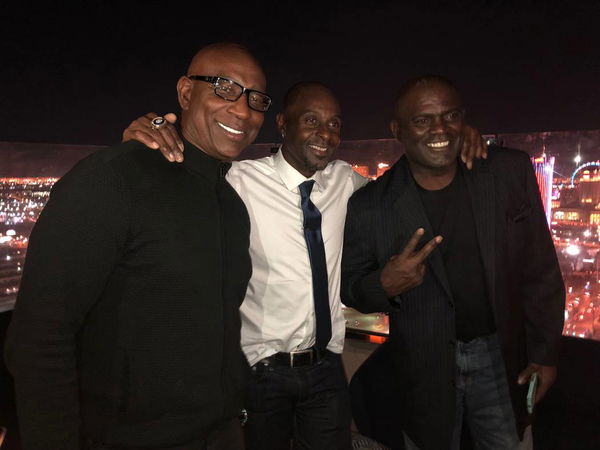 ---
---
Eric Dickerson is one of the greatest offensive players to grace the NFL. In his ten-year career, Dickerson played for Los Angeles Rams for majority of his career. During his tenure there, he won the NFL Offensive Player of the Year accolade and Rookie of the Year accolade. Alongside those accolades, Dickerson also made some insane memories, and he narrates one involving fellow NFL legend Lawrence Taylor.
ADVERTISEMENT
Article continues below this ad
NFL legend Eric Dickerson narrates a hilarious but haunting tale
ADVERTISEMENT
Article continues below this ad
Lawrence Taylor will always remain an NFL icon, and his contributions to the sport are common knowledge. The New York Giants legend won so many accolades in his twelve-year career, he might've been the greatest player in NFL history. However, his idea of the NFL wasn't all that great. Speaking to fubo Sports, Rams legend Eric Dickerson reveals a hilarious involving Lawrence Taylor.
In a hotel room, a stranger asked Dickerson how he felt about the NFL. Dickerson delivered an honest response, which would make certain listeners think twice about. However, the response the stranger received from Lawrence Taylor probably must've made their day.
"I think the NFL is full of shit. I think they exploit the players, they don't take care of the players; they don't treat players right. What they want is for you to play for them [make them a lot of money] and go somewhere and die. They don't want nothing to do with you. That's how they treat 90% – let's say 80% of their players." Dickinson claims you'll unveil certain privileges if you're one of their 'Chosen Ones'.
"I love the players. The sad thing is they made me hate a game that I love so much. I loved everything about football. When football season came around, I could smell that it was football season. They make you hate something you love. That's what I don't love about the NFL."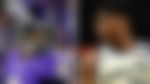 ADVERTISEMENT
Article continues below this ad
What did Lawrence Taylor have to say?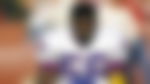 When Lawrence Taylor was asked how he felt about the NFL, he hilariously responded, "F*CK THE NFL!" There's something about stories like this from the 80s and 90s. While football was a different scenario back then, stories like this provide a valuable insight into the actual workings of the organisation.
ADVERTISEMENT
Article continues below this ad
Stories like these keep peeking out of the shadows. All they do is give us a good laugh. As for Dickerson and Taylor, they're enjoying their retirement after significant careers in pro football.