"Fly Eagles Fly": British Rock Band Coldplay Perform a Surreal Rendition on Will Smith's Favorite NFL Team Philadelphia Eagles
Published 06/10/2022, 1:12 PM EDT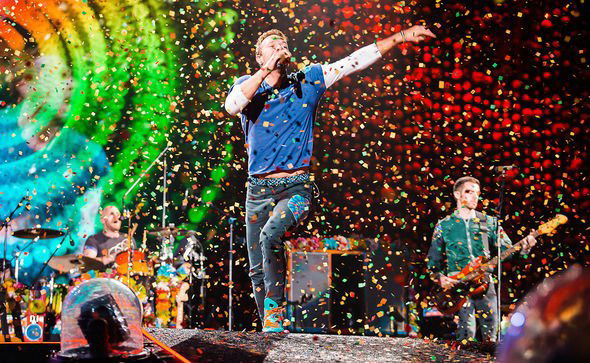 Rock music fans know Coldplay for various songs. Be it Hymn for the Weekend, A Sky Full of Stars, or Viva la Vida. But Coldplay made the NFL and Philadelphia Eagles fanbase feel very special. Coldplay did nothing but sing "Fly, Eagles Fly" on Wednesday night. It sent Coldplay and Eagles fans in Philly into a whirlwind of emotions.
ADVERTISEMENT
Article continues below this ad
In the previous year, the Philadelphia Eagles came off pretty strong. Although, they weren't able to clinch the top divisional position. The franchise stood number 2 behind the Dallas Cowboys in the NFC Eastern Conference. This year, the franchise looks to fight back after making some additions and replacements.
ADVERTISEMENT
Article continues below this ad
Coldplay leaves Philly with more fans
On Wednesday night in Philadelphia, Coldplay performed at Lincoln Financial Field. This was the venue's first live performance in more than 2 years since the covid-19 outbreak began. The Philadelphia Eagles play their home games at Lincoln Field. As part of their "Music of the Spheres" tour, Coldplay was in participation.
The band also performed a song that Linc's patrons are likely to recognize. Coldplay covered the Eagles' battle melody, Fly, Eagles Fly, in a slow and acoustic rendition. The band drew thousands of screaming fans who enjoyed the show. They joined in the chanting, and Martin even ended it with the trademark "E-A-G-L-E-S" cry.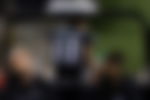 ADVERTISEMENT
Article continues below this ad
Coldplay surely caught the eyes of many NFL fans, especially the Philly fanbase. They made things up with a pleasant touch toward the pro-football fans. They gave out the attention to one of the NFL's most prominent teams and also gained some Philly fans as well. Moreover, in a few months, the Lincoln Financial Field will cram with Eagles fans, shrieking the fight song again.
Are Philadelphia Eagles stacked up this year?
The Philadelphia Eagles haven't had a major offseason splash this year. But, they've made some offensive bolster by adding A. J. Brown and DeVonta Smith this year. Moreover, QB Jalen Hurts is another promising athlete from whom the Eagles could highly benefit. He'll be in his third year in the NFL, and he'll continue to improve. Newcomers Nakobe Dean and Jordan Davis could be a major factor for the Eagles this season.
ADVERTISEMENT
Article continues below this ad
Watch This Story: Tom Brady, Aaron Rodgers, Patrick Mahomes and Josh Allen Reveal Their Toughest Defensive Opponents Ever Faced
Howie Roseman deserves major credits this year to address both defensive and offensive troubles in the roster. Despite only having five picks, the Eagles are establishing themselves as a team capable of challenging for the NFC East and winning a postseason game next season.
Edited By: Arunaditya Aima