Following Veiled Dig at Jared Goff, Detroit Lions New D-Linesman Says it Wasn't Personal
Published 03/22/2021, 1:14 PM EDT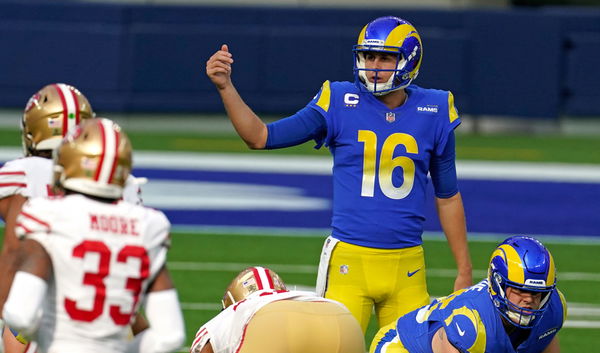 ---
---
The Jared Goff trade to the Detroit Lions for Matthew Stafford had everyone talking. The trade was the first big move for the upcoming season as it involved two starting NFL quarterbacks heading in different directions.  
ADVERTISEMENT
Article continues below this ad
While the LA Rams got Stafford, the Lions got Goff, two 2nd-round picks, a 3rd-round pick, and Jared Goff. And to defensive lineman Michael Brockers, this definitely was a "level up".
Talking to TMZ after the trade, the then LA Rams player had said that he believed, given the skill sets the two possess, Stafford was definitely an upgrade over Goff.
ADVERTISEMENT
Article continues below this ad
But given the fast-paced nature of the league, Brockers' comments came back to haunt him. The D-linesman was recently traded by the franchise. And of all the places he could've landed at, he ended up in Detroit. The same city that now houses Jared Goff as its QB1.
Nothing personal against Jared Goff
Brockers, now a member of the Detroit Lions franchise, quickly backtracked on his statement, saying it was never anything personal.
"I just wanted to come to him as a man and let him know that I have so much respect for him, that wasn't any shot against him," said Brockers while talking to The Athletic.
Elucidating further about his previous comments as a Rams player, Brockers said that he was only trying to hype up the Rams fan base.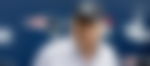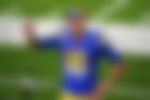 "(I was) just trying to pump up the Rams' (fan) base," he said.
Goff was drafted by the Rams as the 1st overall pick back in 2016. A 2-time Pro Bowler, the Lions will be the second franchise in the NFL that he'll be padding up for.  
ADVERTISEMENT
Article continues below this ad
Brockers, on the other hand, is a bit more familiar with adapting to a new team. He started his career with the Pittsburgh Steelers before joining the Rams back in 2016.
The D-linesman had recently even signed a 3-year contract with the Rams in 2020. Thus it obviously came as a surprise to him when he got traded only a year into his stint at Los Angeles. 
ADVERTISEMENT
Article continues below this ad
Brockers will now have to adjust to life in Detroit. In Jared Goff, he'll find a familiar face to guide him through the city. But their interaction will possibly come with a hint of embarrassment following his previous comments.