'For Better or for Worse': Browns' Myles Garrett to Repair Relationship with QB Baker Mayfield
Published 12/28/2021, 9:53 AM EST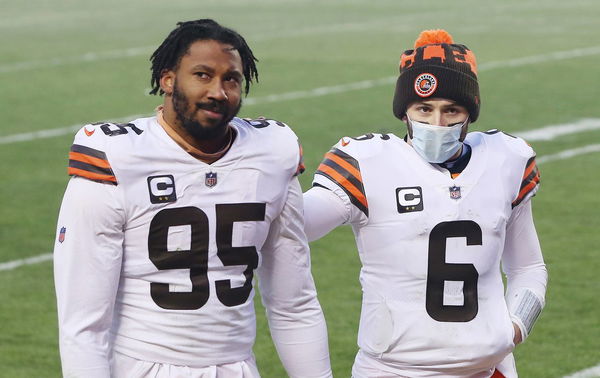 ---
---
Baker Mayfield has been at the center of attention recently, but for the wrong reasons. The Cleveland Browns fans are not too pleased with his performance against the Green Bay Packers. After a not-so-great performance, critics worldwide made harsh comments on Mayfield. Amidst the chaos, his teammate Myles Garrett has stood up for him.
ADVERTISEMENT
Article continues below this ad
He does not appreciate everybody blaming everything on the quarterback without taking all the things under consideration. In the post-match interview, the defensive end did not shy away from addressing the situation. He let Mayfield and everybody know what the problems are and where he stands. 
ADVERTISEMENT
Article continues below this ad
Baker Mayfield's poor quality in Week 16
The Browns lost their week 16 fixture by just two points. The quarterbacks of both the teams became the talk of the town after the match for very different reasons. People were praising the Packers' QB Aaron Rodgers for making a franchise record. On the other hand, those same people were criticizing Baker Mayfield for a bad showing. 
The Browns added Mayfield on the COVID-19 list, and he cleared just a little while before the game. Baker did not have any time to practice with the squad. He was just thrown on the field and expected to make excellent plays. The lack of practice was clearly visible on the field.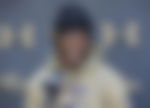 Mayfield struggled to connect with the receivers. The quarterback was also dealing with a shoulder injury. His left shoulder is not 100% yet. The lack of coordination and a bad shoulder caused Mayfield to throw four interceptions. He has been taking a lot of heat for the loss. 
Myles Garrett stands up for Baker Mayfield
ADVERTISEMENT
Article continues below this ad
Nobody deserves to be blamed for the loss alone. Football is a team sport, and blaming just the quarterback is not fair. Granted, Baker Mayfield did not have the best of his game, but he tried to make the plays. Seeing how people were blaming Mayfield, Myles Garrett decided to take some steam off.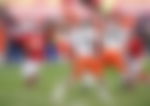 In the post-game interview, he said, "Baker, he's done a great job while he's been the quarterback for us, and I'm going to believe in him as long as he's got a Browns uniform on," Myles adds. "I'm going to roll with him, and I'm going to support him, be there for him, for better or for worse." 
ADVERTISEMENT
Article continues below this ad
The Bond between the defensive end and Baker Mayfield is still strong. Garrett is going to stand by his teammate till the end.