Former Bengals WR Chad 'Ochocinco' Johnson Raises Critical Issue About Super Bowl Tickets
Published 02/03/2022, 11:11 AM EST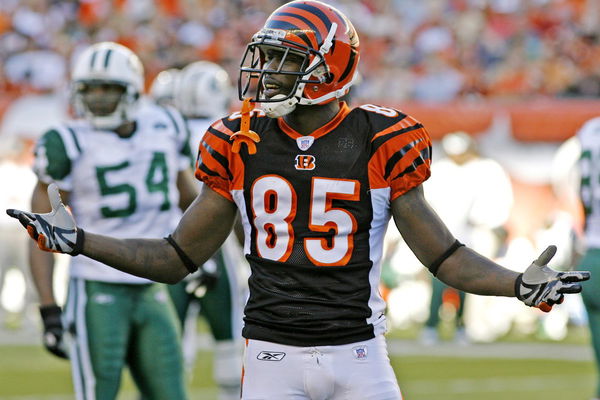 You know the situation is bad when a former player of the league has an issue with the outrageous ticket prices. Ever since the tickets for the Super Bowl went for sale, it has left the fans in awe. The cheapest ticket in the nosebleed section is approximately $5,999. To an average football fan, this is straight-up not fair. 
Opportunists and sponsors have taken away the beauty of sports and games. A former wide receiver of one of the teams playing in the Super Bowl raised an important question. Chad Johnson, the ex-Bengals receiver, has a problem with the pricing system. 
ADVERTISEMENT
Article continues below this ad
The question raised by Johnson
The former Cincinnati Bengals star was over the moon when his team finally made it to the big game. But that happiness also came at a price. For the fans, that price is too high. Something is not right. Not everyone who loves and supports their teams can afford to buy a ticket in the range of $6000. Many have followed the game for years, and a ridiculous price like this is a big insult to them. 
People just want to witness their beloved team play an awesome game and pick up the trophy. But many of the true Bengals and Kansas City Chiefs supporters will be able to do so. Even if the tickets come with a free NFT, how is a price like this justified?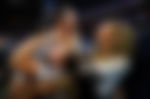 Chad 'Ochocinco' Johnson raised a question about this particular topic on his Twitter. The former Bengals receiver tweeted, "Can someone explain how the diehard fans of these teams are suppose to support their team & attend the game [?]" For an average diehard fan, attending the Super Bowl has become a fantasy. 
Chad Johnson celebrates the Bengals making it into the Super Bowl
ADVERTISEMENT
Article continues below this ad
Chad Johnson always believed in his team. And when the Bengals finally won the playoffs game he sent out a tweet. It reads:
ADVERTISEMENT
Article continues below this ad
For a diehard Bengals fan, the moment they won the AFC championship game was unreal. Many waited a lifetime to see Cincinnati be in the Super Bowl. Finally, after more than 30 years, the magic has happened. But sadly, a lot of people will not be able to witness the Bengals walk down the field and play their heart out for the trophy. The prices of the tickets are outrageous, and most of the fans would rather watch the game from their couch. 
Watch This Story: Jimmy Garoppolo Ready to Leave San Francisco 49ers; Says Franchise Helping Him Find Next Destination