Former Cleveland Browns Coach Reveals How Close he was to Signing Colin Kaepernick
Published 06/06/2020, 4:55 PM EDT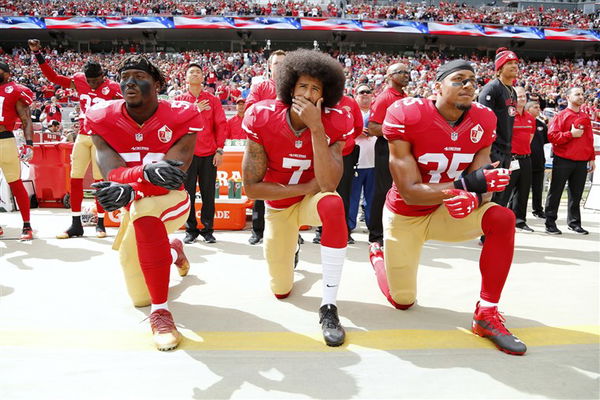 ---
---
Back in 2016, quarterback Colin Kaepernick courted controversy for kneeling during the national anthem. After the San Francisco 49ers let him go, he became a free agent, but nobody wanted to touch him with a 10-foot pole. However, former Cleveland Browns head coach Hue Jackson recently confessed that he wanted the team to sign Kaepernick in 2017.
ADVERTISEMENT
Article continues below this ad
"I wanted him," Jackson told WKNR Radio in Cleveland. "It just didn't work out. Obviously, those things do have to work from a finance, draft, whatever all that is. And that wasn't my decision."
Kaepernick knelt during the national anthem to protest racial injustice and police brutality. Owing to the public backlash, he became an unrestricted free agent in 2017. Although he declared his intentions to play, no NFL team wanted to play ball
ADVERTISEMENT
Article continues below this ad
"I am not going to stand up to show pride in a flag for a country that oppresses black people and people of color," Kaepernick declared when asked to explain his actions. "To me, this is bigger than football, and it would be selfish on my part to look the other way. There are bodies in the street and people getting paid leave and getting away with murder."
ADVERTISEMENT
Article continues below this ad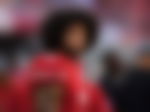 Could Colin Kaepernick get a new lease of life?
After George Floyd's death sparked a national movement, many have called for Kaepernick to get a contract. as he helps lead efforts to support protesters taking part in a nationwide movement after George Floyd was killed in Minneapolis Police custody May 25.
ADVERTISEMENT
Article continues below this ad
Jackson continued, "I've known Colin. When I was with the Raiders, we were going to draft him [in 2011] when I was there. So, obviously he'd been a really good player in the league. He had tremendous success. He is a guy who has stood for something. I think everybody is seeing exactly where he was coming from. … I always thought Colin deserved an opportunity in this league."
Political stance aside, Colin Kaepernick is a solid player, possessing an 88.9 passer rating. He achieved this in 69 appearances across six years with the 49ers. In addition to that, he rushed for 2,300 yards and scored 13 touchdowns. So, it is little wonder that Hue Jackson was desperate to bag the out-of-favour quarterback.