Former Cleveland Browns Head Coach Hue Jackson to Unveil a New Book
Published 06/05/2020, 4:00 PM EDT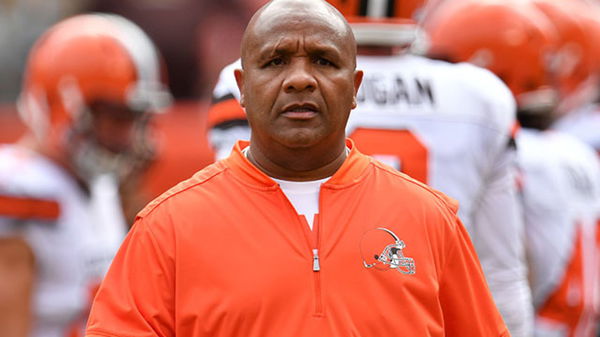 ---
---
Back in 2016, Hue Jackson underwent a torrid time as the head coach of the Cleveland Browns. He had a humiliating record of 3-36 in that season. However, he could be forgiven, owing to the tough nature of a full-blown team rebuild.
ADVERTISEMENT
Article continues below this ad
Now, Jackson recently told ESPN that he is set to release a book. Many suggest that that book could answer a lot of questions about what exactly happened during his time in Cleveland.
Admittedly, Jackson liked living in Cleveland and many knew of that fact. It is no secret that the Cleveland Browns head coach job was highly demanding and it took a toll on him. The city asked a lot from him, but they received very little in return. He did not help his own cause, especially when he threw others under the bus and had no game plan.
ADVERTISEMENT
Article continues below this ad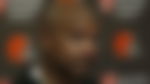 ADVERTISEMENT
Article continues below this ad
Jackson's tumultuous time with the Cleveland Browns
The former head coach elected to gamble on Tyrod Taylor as the team's quarterback in his final year. This was in spite of Baker Mayfield showing that he was a superior talent and gave the team a better chance to win.
That backfired when Taylor went down with an injury and Mayfield got his own back with some wins under his belt. However, much of it came after Jackson got fired.
ADVERTISEMENT
Article continues below this ad
The former coach is set to release the book at the beginning of next year. So, it will be interesting to see what Jackson has to say about what goes on behind closed doors. Cleveland Browns fans could be interested in that, just a matter if they will admit it. Could Jackson's comment mean he had a problem with Mayfield off the field?
For the moment, the Browns are looking ahead to the new season and putting behind all memories of their poor run.