Former Cowboys QB Troy Aikman on WR CeeDee Lamb Performance against the 49ers: "Michael Irvin Would've Had 10 Catches at Halftime If They Played Us the Way They Played CeeDee Lamb in That Game"
Published 01/20/2022, 2:06 PM EST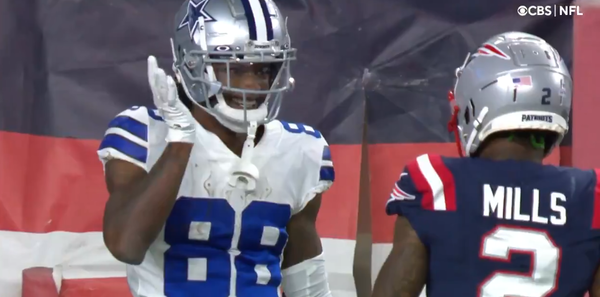 Former Dallas Cowboys QB Troy Aikman was really dissecting WR CeeDee Lamb and his dismal outing during the Wild Card game. The former 3-time Super Bowl is one of the players who has done it all in the NFL. He was calling out the Cowboys coordinators and how Lamb wasn't properly set to challenge the San Francisco 49ers' defense. The 49ers were really dominant against the Dallas Cowboys in their 23-17 victory.
Aikman did appear to be unhappy about the plays that did involve the wideout and the instructions he did execute. He did believe that Dallas did hurt themselves by overthinking Lamb's role against the 49ers. He did end up stating that his Cowboys team from the past would have been running different schemes.
ADVERTISEMENT
Article continues below this ad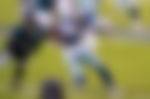 While discussing his disgust at modern NFL teams running a full set of schemes. While talking about football of years past begrudgingly, he states, "Michael Irvin would've had 10 catches at halftime if they played us the way they played CeeDee Lamb in that game."
CeeDee Lamb in the modern NFL game
ADVERTISEMENT
Article continues below this ad
Aikman during his appearance does point out how the modern NFL has become more theoretical than practical application. He claims that players nowadays don't really take time to step back and realize what's in front of them. They are so deep into football analytics that player emotions, which were really taken advantage of earlier now don't get much attention.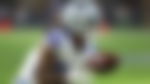 He believes that players usually ignore obvious and successful matches like single coverage on WRs, due to sticking to theoretical schemes. He states that Lamb should have been given more opportunities to exploit the single coverage that the 49ers defense did play on him. While he does believe the coordinators could have done a better job, the blame lies with the whole team.
ADVERTISEMENT
Article continues below this ad
CeeDee Lamb did get his fair share of opportunities during the Wild Care game. He did receive 5 throws towards him to make it count when it did matter. Though he was able to make just one catch on those attempts which do show that Aikman's point may not be all true. But Aikman does state correctly some changes that the NFL teams like the Cowboys have taken from the past. It may or may not be something good for how football will be playing in the future.
Watch This Story: NFL Pays Tribute to Martin Luther King Jr During Wildcard Weekend