Former Dallas Cowboys RB Announces US Senate Run in Bizarre Fashion
Published 01/03/2022, 3:00 PM EST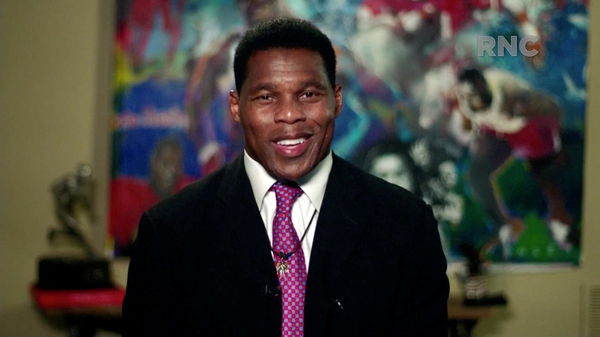 ---
---
Sports personalities turning into professionals in completely different fields is very common these days. Be it Peyton Manning donning the hat of a TV commentator or ex Dallas Cowboys RB Herschel Walker turning to politics, this phenomenon is completely normal and commendable.
ADVERTISEMENT
Article continues below this ad
To have excelled in one field for years and then switching careers mid-way requires a lot of guts and character. While the transitions are normally smooth, it is only human to err. Recently, former Dallas Cowboys RB Herschel Walker posted a promotional video for his senate run, which unfortunately backfired due to his unusual phrasing of words.
ADVERTISEMENT
Article continues below this ad
Ex Dallas Cowboys player Herschel Walker posts a bizarre promotional video
Dallas Cowboys legend Herschel Walker had a stellar NFL career. The running back ended his career with a monstrous 8,225 rushing yards. Moreover, he also scored 61 touchdowns on 1,954 carries. For a player who was known for his clarity of vision in the field, he had an embarrassing moment when his video of policy talk was trolled for being bizarre.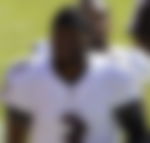 In the video, Walker first talks about Joe Biden's domestic spending plan, 'Build Back Better.' "You know I'm always thinking: if you want to build back better, first you probably want to control the border, because you want to know who you're building it for and why," said Walker.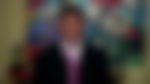 Things were going fine until now till he suddenly drifted away from the topic and started talking about police oppression. "Defunding the police? Bad idea. You want to fund the police so that they have better training, better equipment to protect the law of the land," continued the former RB.
ADVERTISEMENT
Article continues below this ad
But that wasn't the only twist as he yet again abruptly changed the topic and got back to 'Build Back Better. "Build Back Better. You probably want to become energy independent. Otherwise, you're going to depend on other countries for your livelihood. Build Back Better…,"  said the former NFL legend haphazardly.
ADVERTISEMENT
Article continues below this ad
We wouldn't even attempt to understand what Herschel Walker was trying to say, considering the number of twists in the video. However, we have a hunch that maybe M. Night Shyamalan might have directed it.
Watch Stories: Five Things That Took Place When Aaron Rodgers Threw His First TD Pass for Green Bay Packers