Former Denver Broncos QB feels trade for Aaron Rodgers would bring Peyton Manning-like effect
Published 07/04/2021, 10:33 AM EDT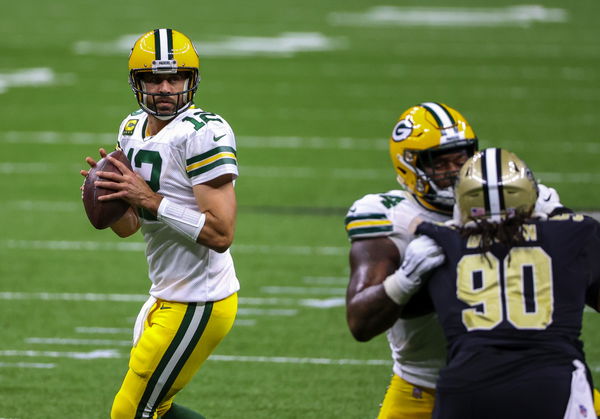 ---
---
Going by word on the street, the Denver Broncos are one of the team's heavily interested in a trade involving Aaron Rodgers. The Green Bay Packers quarterback has reportedly grown complacent of life at Lambeau Field.
ADVERTISEMENT
Article continues below this ad
At loggerheads with the Packers front office, Rodgers is now holding out. Skipping OTAs and mandatory minicamp to go vacationing in Hawaii, the QB has made it clear that he wishes to move on.
ADVERTISEMENT
Article continues below this ad
While a trade for Aaron Rodgers won't come easy, it's one that can transform the fortunes of a franchise. Roping in veteran QBs has paid dividends in the past. Just look at Tom Brady and the Tampa Bay Buccaneers.
The Broncos themselves have had success by opting for this route when they signed Peyton Manning. Winning them a Super Bowl before finally hanging up his boots, a former Broncos QB feels Aaron Rodgers could have the same effect.
Aaron Rodgers could transform the Denver Broncos
Talking to Broncos Wire about his upcoming film, Kick, former NFL QB Jake Plummer feels, Aaron Rodgers could turn the fortunes of the franchise around. Plummer talked at length as to just what Aaron Rodgers brings to the table.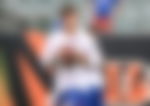 "He's brilliant," Plummer said. "He has a photographic memory, I'm sure he could look through the playbook and have it down in a couple of days."
Having Aaron Rodgers around lifts the morale of an entire locker room. And according to Plummer, that effect is felt on the field as well. 
"If he could fall into that organization, I just think his talent and his abilities take a pretty talented guy who's just kind of been mediocre because he's never had that motivation or taste to now go, 'Holy s**t, we could really win this."
ADVERTISEMENT
Article continues below this ad
Drawing parallels to Peyton Manning, Plummer said Rodgers' career could have a similar trajectory to that of the NFL Hall of Famer.
"He'll pick up his game and spend the extra time he needs to spend to get better to raise the bar of everybody around him. Kind of like Peyton Manning did when he came here," he said. ADVERTISEMENT
Article continues below this ad
Aaron Rodgers could do anything he wishes. The ball is clearly in his court. Being the 2020 MVP gives the QB the leverage to play things out according to his liking. And if that means forcing a trade to Denver, it's surely something he could pull off.
Trending Stories