Former Fox Analyst Has Massive Prediction for Tom Brady's $375 Million Career
Published 11/18/2022, 8:11 AM EST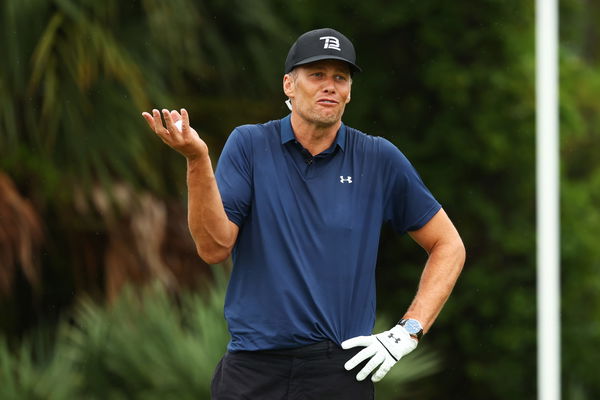 Tom Brady is having the comeback he needed desperately from the start of the season. TB12 has an undying love for the game of football. The seven-time Super Bowl champion announced his retirement this year only to return a month later. He simply cannot stay away from the grid.
ADVERTISEMENT
Article continues below this ad
And even after his actual retirement, Brady's subsequent plans revolve around the NFL and his favorite game. Tampa Tom has signed a 10-year deal with Fox Sports as an analyst. However, some think Brady might renege on that commitment.
ADVERTISEMENT
Article continues below this ad
Joe Buck believes TB12 is going to ditch the Fox Crew
The Tampa Bay Buccaneers have ended their three-game losing streak with back-to-back wins over the LA Rams and the Seattle Seahawks. Brady has been instrumental in these wins, with a comeback drive in the dying minutes against the Rams and 2 TDs with 1 interception against the Seahawks. Brady marked NFL's first international fixture in Germany with the 21-16 victory over Geno Smith and the Seahawks.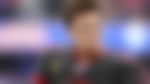 The NFL world has been speculating about the final retirement date for Tom Brady for a long time. However, the 45-year-old has been destroying all those speculations with the season he is having. Even after his playing days are over, Brady will still be at the games and the Super Bowls.
Fox signed Tom Brady to a 10-year $375 million deal to be a sports analyst and broadcaster for their Fox NFL crew. Brady is even scheduled to appear as a broadcaster for this year's Super Bowl even if the Bucs don't make it.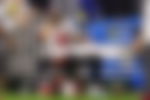 However, former NFL analyst Joe Buck thinks Tom Brady is going to leave Fox empty-handed and not complete his obligations to the network. "I think there's so much up in the air in his life right now. For anybody to go, 'he's 100 percent doing X, Y, or Z', I don't think that's possible," Buck said.
ADVERTISEMENT
Article continues below this ad
Tom Brady's future is never certain
The Fox broadcaster and analyst also added, "I know there are people at Fox who would say there's a chance that he doesn't call a game there." Tom Brady just ended one of the most turbulent chapters of his life. Brady and his former wife Gisele Bundchen just ended a 13-year marriage where they shared two kids. That's why Joe Buck thinks it's difficult to predict the future with absolute certainty, despite Brady's contract with the network.
ADVERTISEMENT
Article continues below this ad
Fox Sports analyst or not, TB12 has to focus on the 2022 season for now. The 5-5 Tampa Bay Buccaneers may be sitting at the top of the NFC South division, but multiple injuries and form issues have derailed their season expectations heavily. The Bucs enjoy their Bye this week after the hectic international win over the Seattle Seahawks. After that, Brady and the Bucs travel to FirstEnergy Stadium to face the 3-6 Cleveland Browns.
Watch This Story: Straight from the Jiu-Jitsu fighter's mouth on Gisele Bundchen saga and how it affects Tom- Brady