Former Packers Player AJ Hawk Explains the term 'Bloodball' Ahead of Bears Showdown
Published 11/27/2020, 5:22 PM EST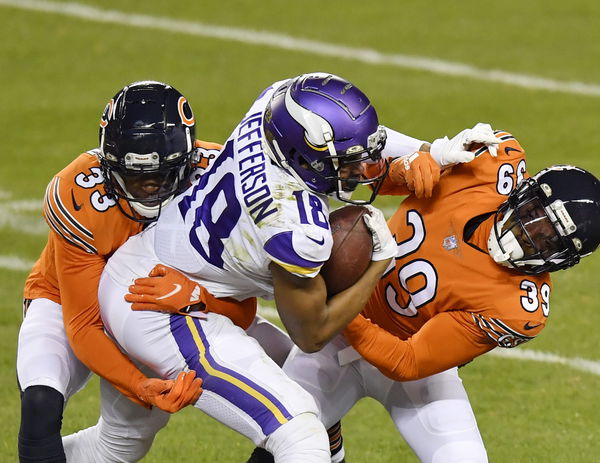 The Aaron Rodgers-led Green Bay Packers suffered a dismal loss at the hands of Indianapolis Colts last weekend. Despite the loss, the Packers are at the top of the NFC North Division table with a 7-3 record heading into Week 12 where they take on Matt Nagy's Chicago Bears.
ADVERTISEMENT
Article continues below this ad
The Bears will be without Super Bowl-winning quarterback Nick Foles for Sunday's game at Lambeau Field. Youngster Mitchell Trubisky is set to return as the starter for this highly anticipated clash.
There's a lot of history in the Packers-Bears rivalry. The last time these two teams met was back in December 2019. Aaron Rodgers and Co. made their way to a 21-13 win on that occasion.
ADVERTISEMENT
Article continues below this ad
But with players like Khalil Mack and Akiem Hicks in the Bears defense, this game promises to be a heated affair. Former Packers linebacker AJ Hawk explains why.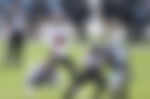 AJ Hawk gives a backstory on 'Bloodball' ahead of Packers-Bears clash
AJ Hawk spoke about the Bears-Packers matchup on Sunday on a recent segment of The Pat McAfee Show. He explained why the game was referred to as 'Blooball' during his playing days in Wisconsin.
He said, "So bloodball emphasis is what it was, I guess, the term was back in the day. Whenever we were playing the bears for, a little bit early on in my career there.
"Yeah, we would have a bloodball emphasis for the week, whatever that meant. We don't really know. I don't think anyone ever really found the true meaning of what it was but we got the point."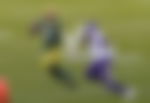 "I guess I think the first time it was presented to us they showed right before they presented bloodball to us they showed a clip of like all the matchups..
ADVERTISEMENT
Article continues below this ad
"All the violence that has happened over the years between the packers and the bears. And then basically this is gonna be a 15 round fun guys. We need a bloodball.
"Well, you know there's not a whole lot of follow-ups and team meetings. I think it kind of took on a life of its own…it was basically just like 'Hey, this is like this is why you play football like for if you're scared, get out of here we don't need you', That's basically what it was," Hawk said on the show.
ADVERTISEMENT
Article continues below this ad
After all this extra information from Hawk, we can't wait to see these 2 teams battle it out on Thanksgiving weekend. Let's who ends up with the NFC North bragging rights at the end of Week 12.