Former Packers Player Explains Why Aaron Rodgers Will Win MVP Over Patrick Mahomes
Published 01/01/2021, 3:05 PM EST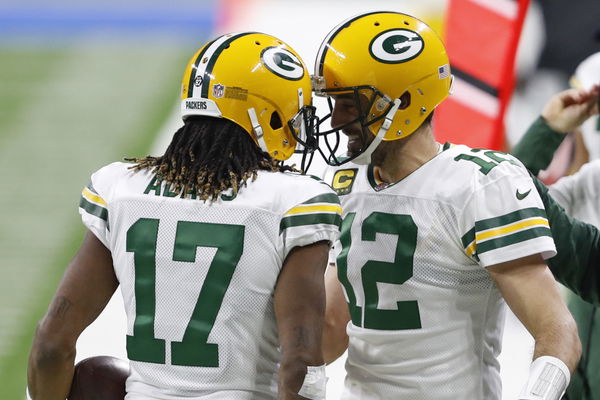 ---
---
One more weekend and we'll know who will be in the mix for the NFL Playoffs this season. Teams such as New Orleans Saints, Seattle Seahawks, Green Bay Packers and Pittsburgh Steelers (among others) have already sealed a spot in the knockout phase. But some are yet to confirm their inclusion in the post-season.
ADVERTISEMENT
Article continues below this ad
A very important reason behind the Packers' dominance, in particular, is the resurgence of veteran QB Aaron Rodgers. The 37-year old has already thrown for 4,000+ yards this season with 44 passing TDs to his name. That is six more than Patrick Mahomes and Russell Wilson.
The two-time NFL MVP is on the hunt for his third individual honour and he looks unstoppable.
ADVERTISEMENT
Article continues below this ad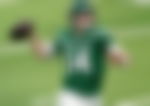 Packers QB Aaron Rodgers has the upper hand in the NFL MVP race
Former Packers wideout Greg Jennings made an appearance on a recent segment of Speak For Yourself. He weighed in on the whole MVP debate surrounding Rodgers and Patrick Mahomes.
ADVERTISEMENT
Article continues below this ad
He said, "He (Aaron Rodgers) obviously wants it, he's been in pursuit of it and he's outwardly spoken about it. Something that we haven't heard him do over the course of his career is speak about an individual accomplishment. But I believe the reason why he understands the magnitude of this is because it helps his team"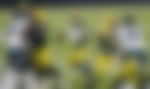 "It is what it is. It's the most valuable player….I'm not saying Patrick Mahomes isn't a special player. He will always be in the MVP conversation. Hopefully, we don't take him for granted because of his skill set. But Aaron Rodgers has done more with less than any quarterback, arguably, in his tenure with this Green Bay Packers team," Jennings said on the show.
ADVERTISEMENT
Article continues below this ad
Rodgers is already leading the charts in multiple throwing and passing categories. His passing touchdowns tally of 44 is the highest in the league moment right now. The Packers will get the number one seed in the NFC if they beat the Chicago Bears this weekend. A first-round bye might just be exactly what Rodgers and Co. need in order to recuperate ahead of an important few weeks. Watch this space for more.